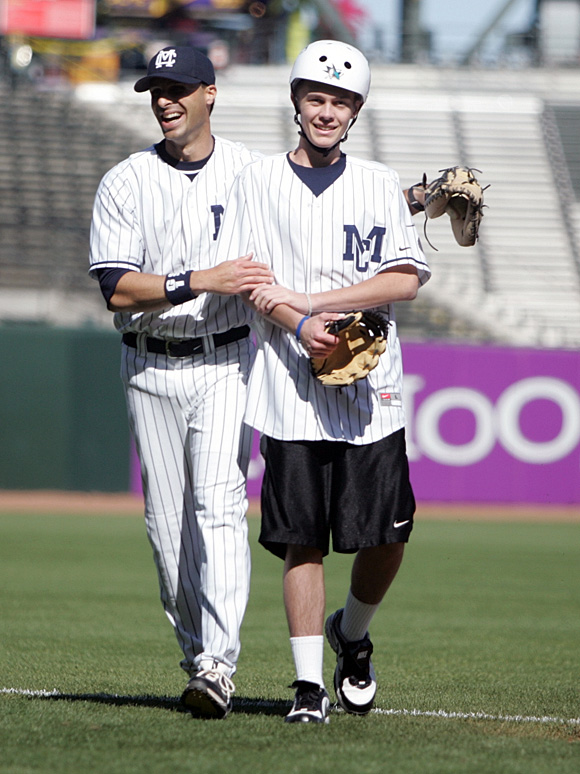 A lot of people know the tragic story of Gunnar Sandberg. The 16th year-old was pitching during a Marin Catholic high school scrimmage on March 11th when he was hit by a line drive hit in the head and suffered a fractured skull and brain injuries.

After being placed in a medically induced coma for two weeks Sandberg made a miracle recovery and was released from Marin General hospital this past Tuesday.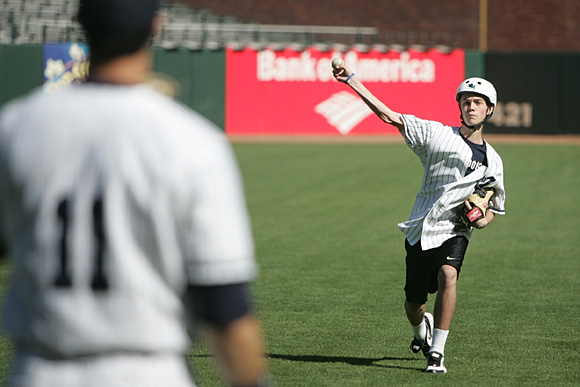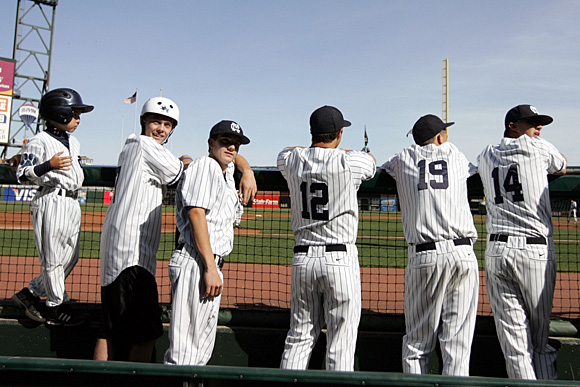 On Thursday, Marin Catholic held their league game against rival Justin Siena at At AT&T park, the MLB ballpark of the San Francisco Giants. Proceeds from the game went to the recovery fund for Sandberg and he threw out the ceremonial first pitch for the game.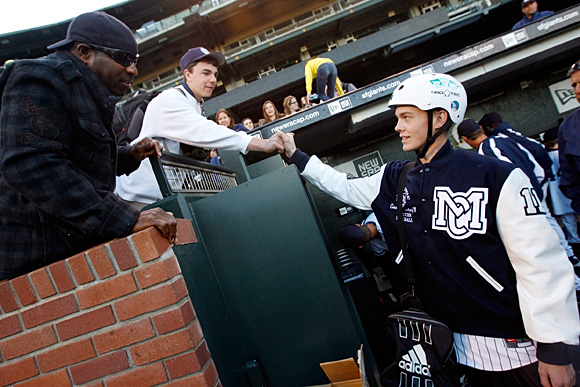 For the 1800 people in attendance it was an emotional and moving event. You can read the Marin IJ story about Gunnar and watch a slideshow with audio of the game as well.