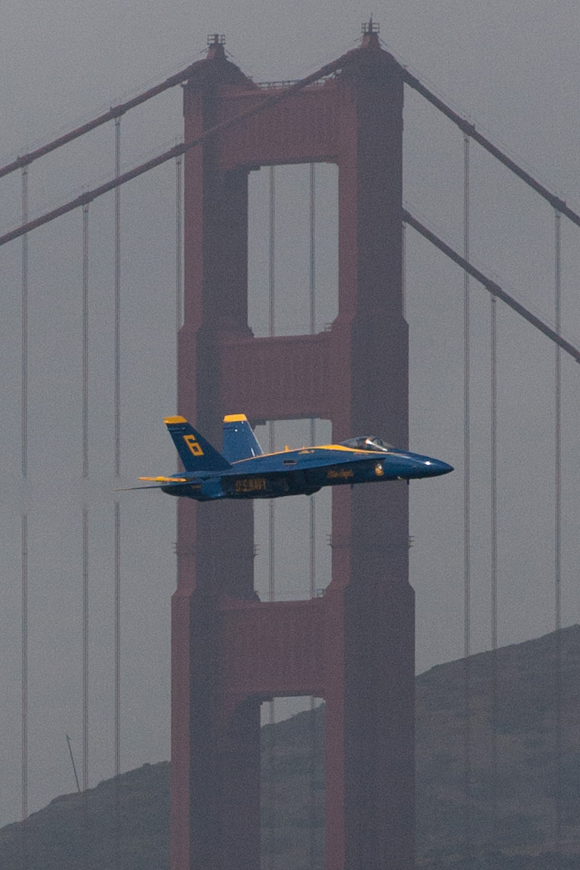 Although I've lived in SF for years I've actually never gone out before and photographed the Blue Angels performance over the SF Bay on Fleet Week. Yesterday I ended up photographing the practice run for the Blue Angels for
the Marin IJ
. It was pretty amazing to behold.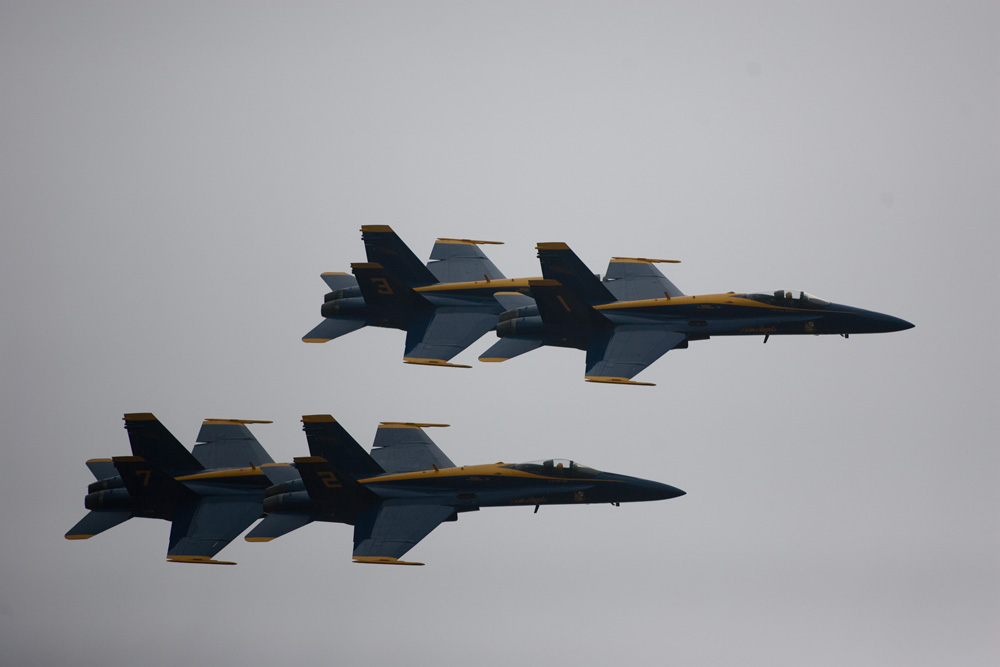 Part of the trickiness of photographing the Blue Angels is its hard to tell where they are coming from. I grabbed this shot after they flew by 40 minutes late from when they were supposed to start.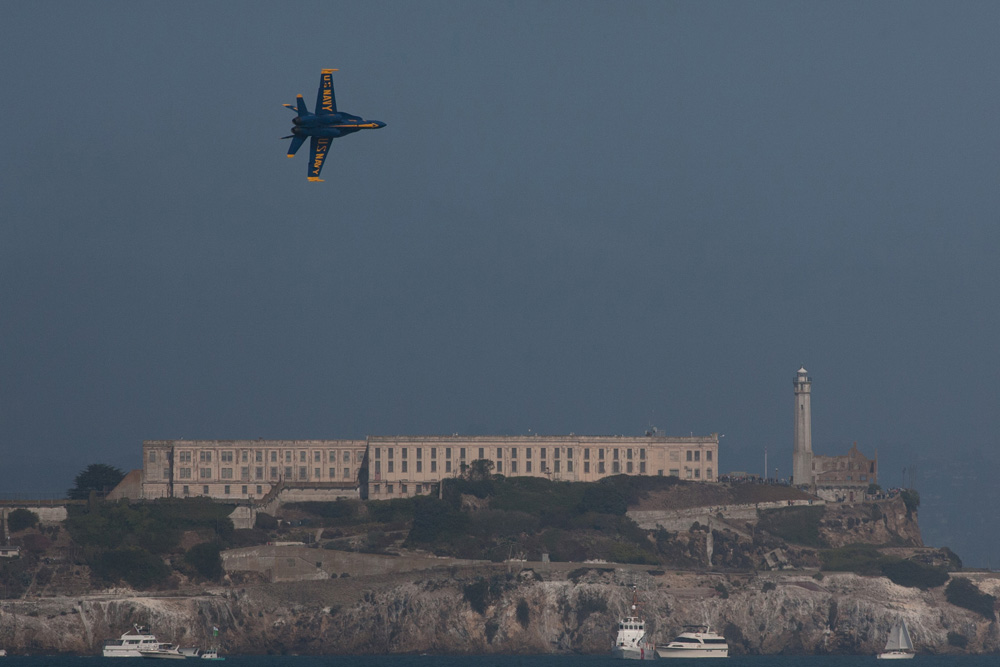 I tried to get photos of the planes with recognizable buildings in the bay. Sometimes the planes were really far away...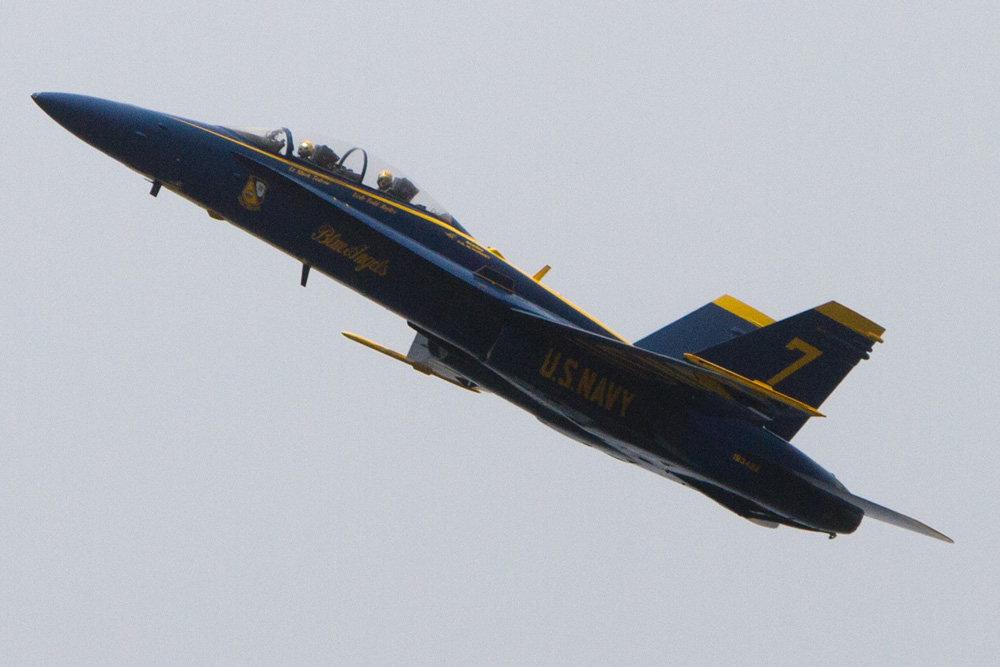 ...and sometimes they were right overhead.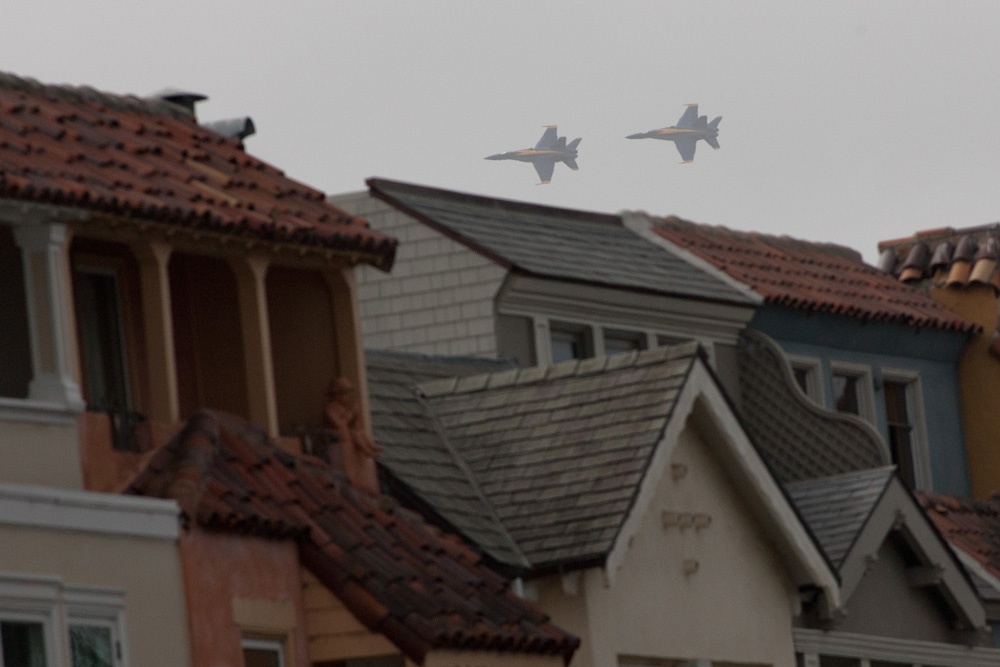 ...before disappearing behind some houses or fog.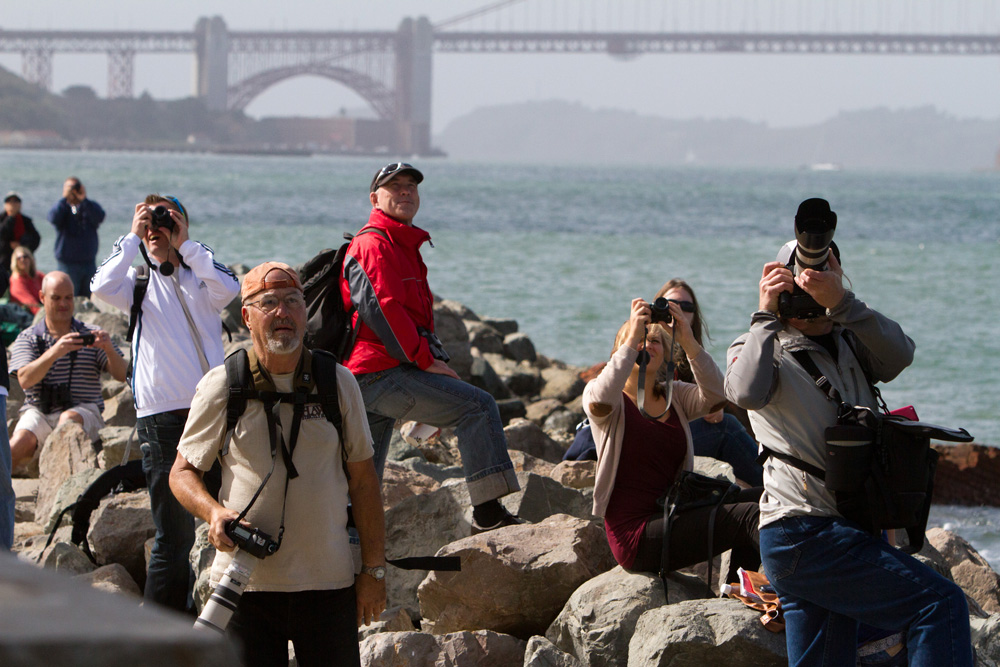 I wasn't the only one out there with a camera in hand taking in the show.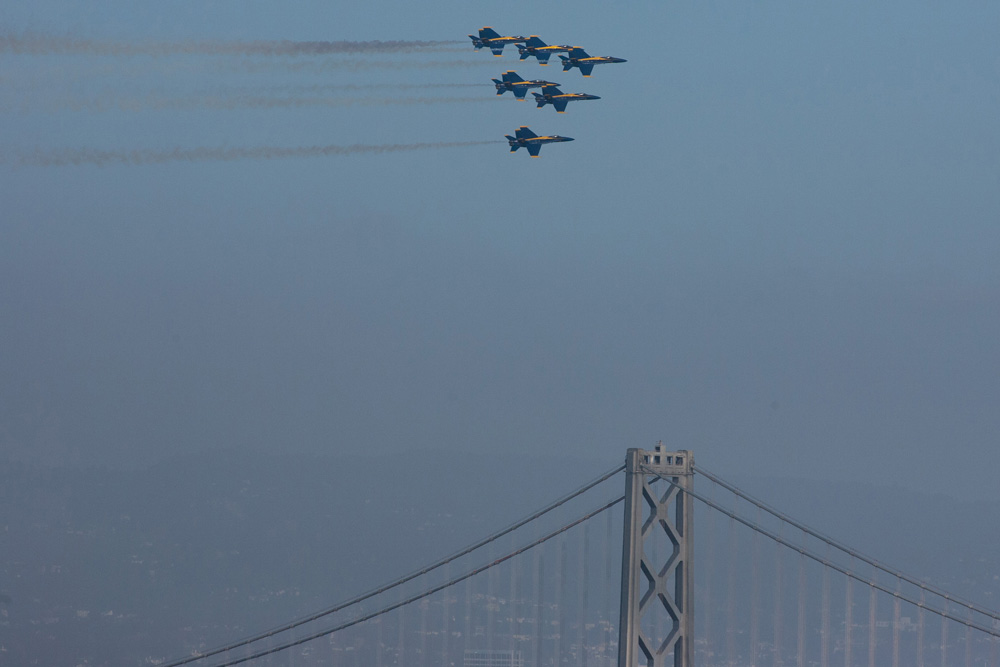 And as they finished up their last rehearsal run I could only imagine what the final performance will be like!