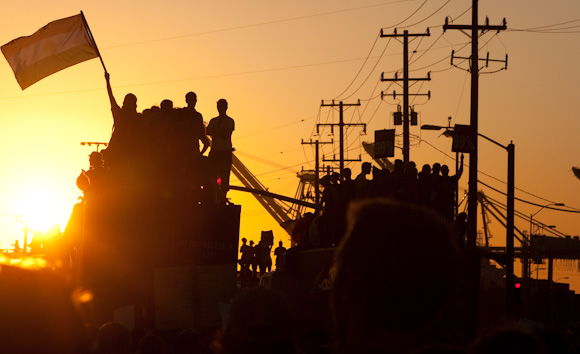 Yesterday I witnessed one of the most remarkable events. A group of thousands of Occupy Oakland protesters (estimates of the crowd ranged from 7,000-20,000) literally shut down a large part of a downtown Oakland and the Port of Oakland.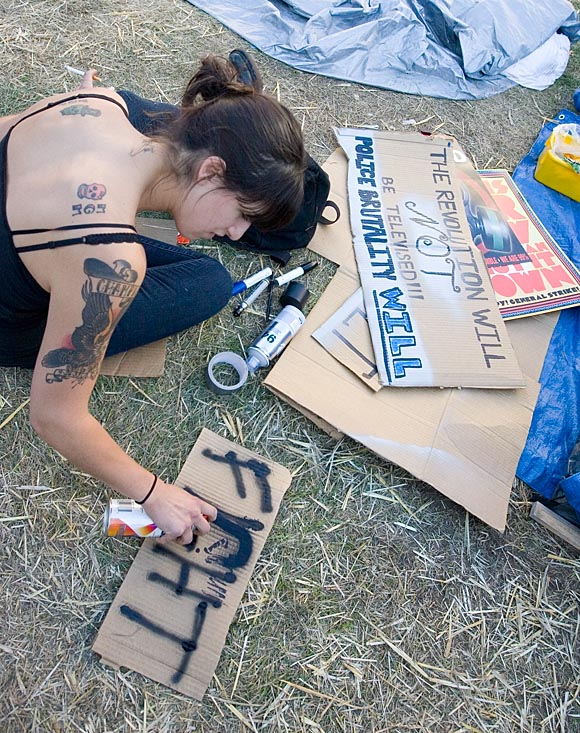 The impetus of the strike was the brutal crackdown on the Occupy Oakland protesters camp in Frank
Ogawa
plaza in downtown Oakland last week. The protesters there had come out in support of the Occupy Wall Street protests that started a month and a half ago in New York City against social inequality in American society.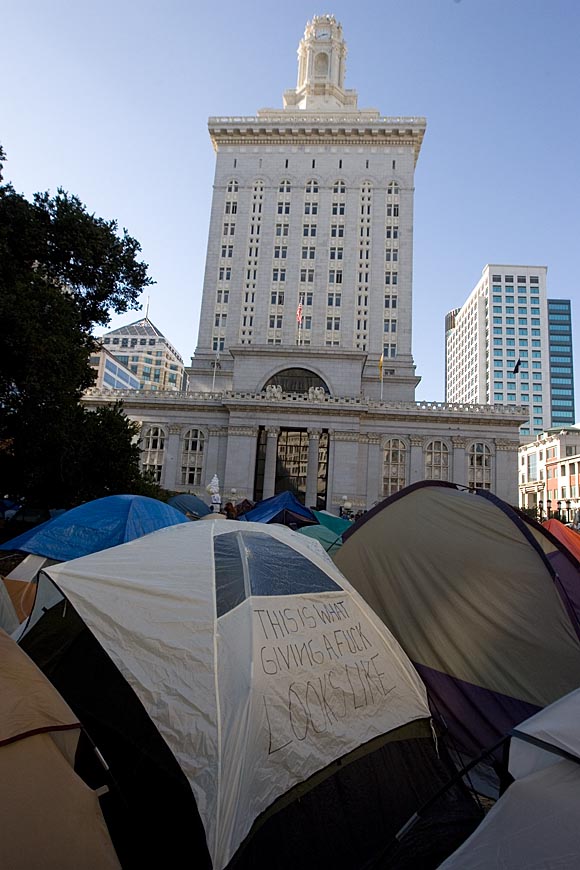 Over the past week the camp had returned and the protesters had called for a general strike for the city of Oakland to protest the police action.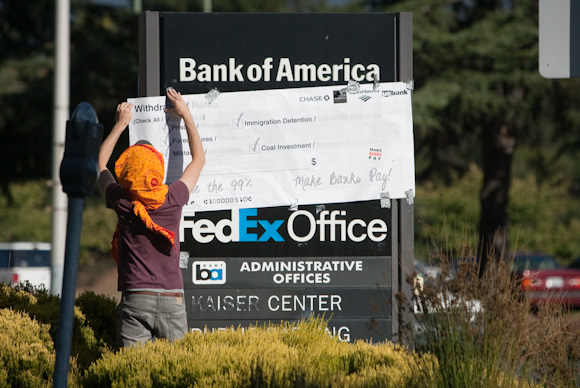 During the day protesters walked through the streets of downtown Oakland. Large national bank branches were a particular target of protesters....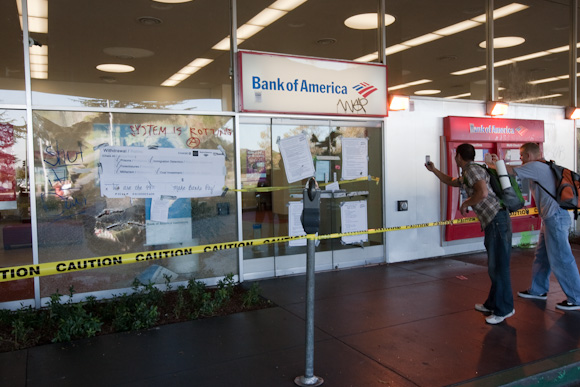 ...especially Bank of America. At least one of their branches was vandalized.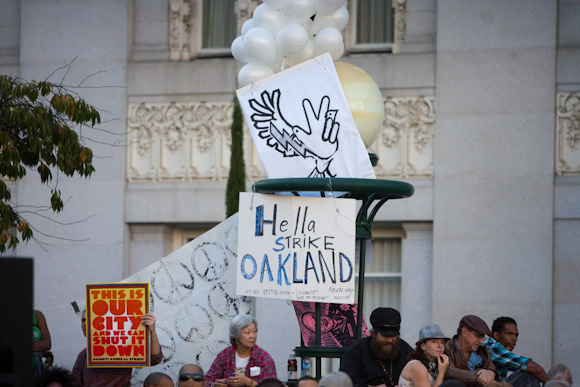 But for the most part the thousands of protesters were peacefully assembled in their plan to shut down the city and then march to the Port of Oakland to disrupt the shipping at the 5
th
largest port in the United States.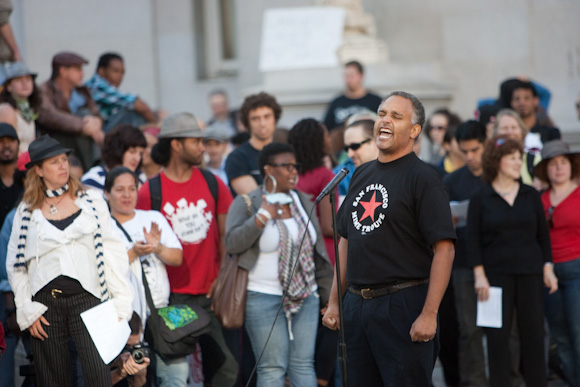 After a rally in Frank
Ogawa
plaza that included a performance from the SF Mime Troupe...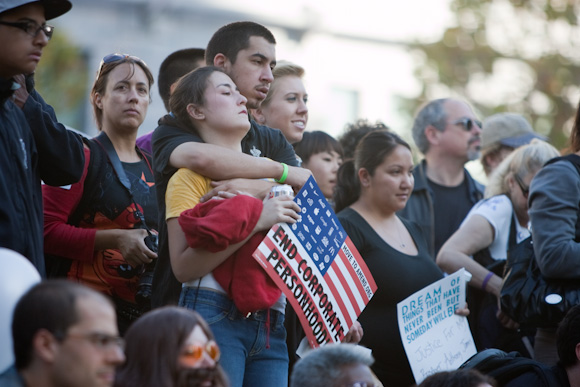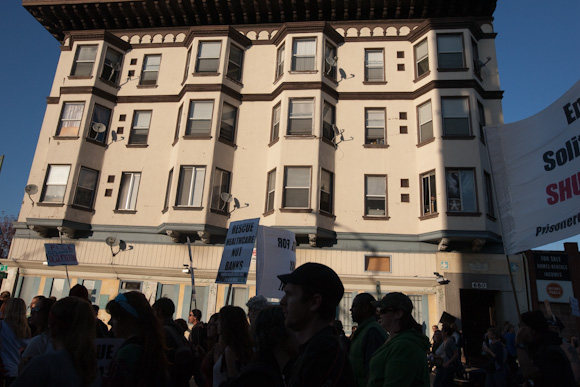 ...protesters walked from Downtown Oakland to the port.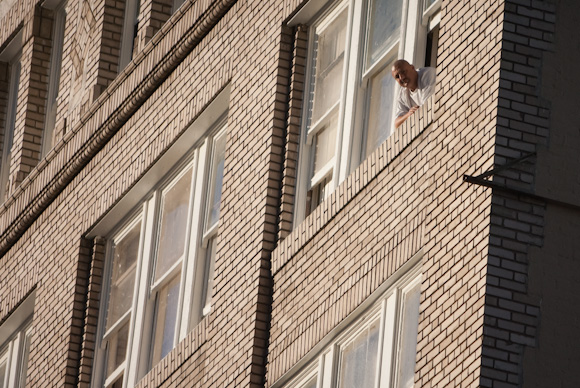 Residents watched the march...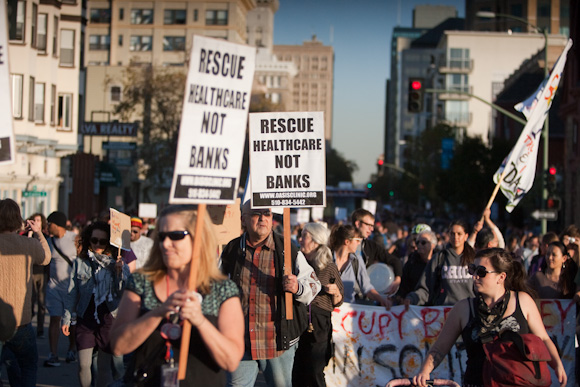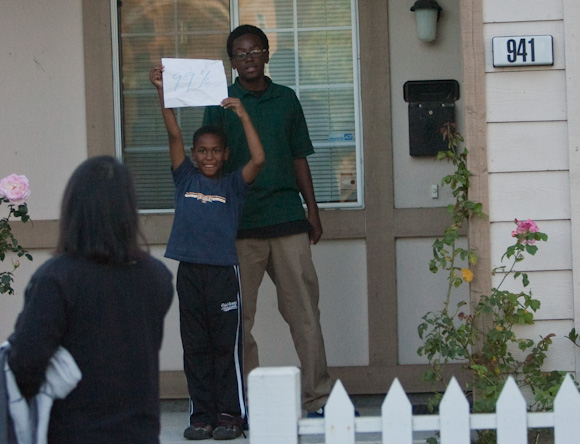 And some held signs in support of the protesters.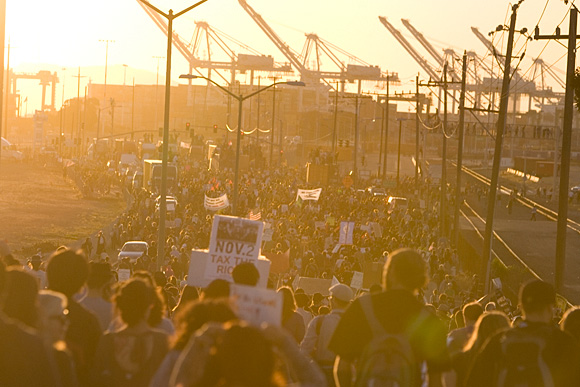 When the protest arrived at the port it was a site to behold.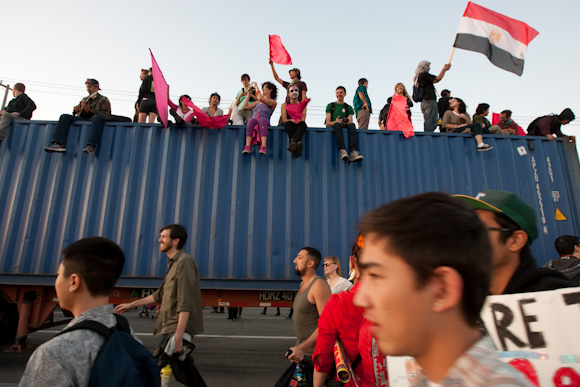 The marchers had literally stopped all the commerce of the port.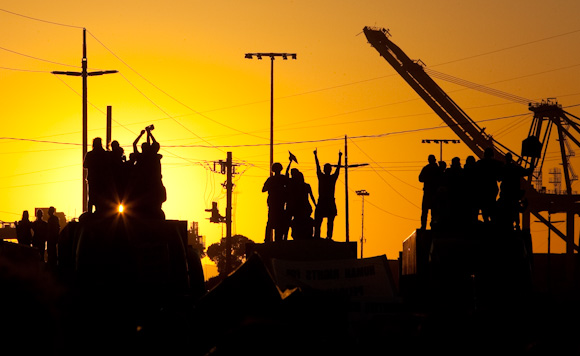 People climbed on top of tractor-trailer trucks...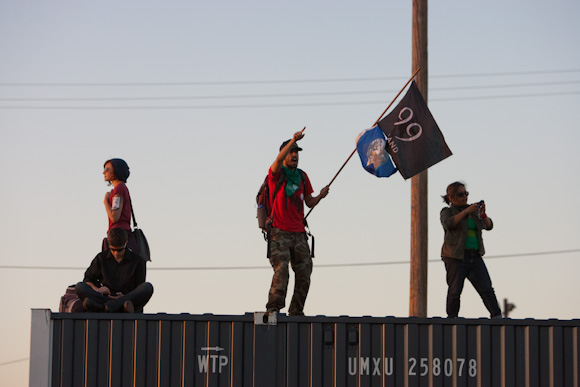 ...waving flags.
They also climbed nearby train signal structures as well.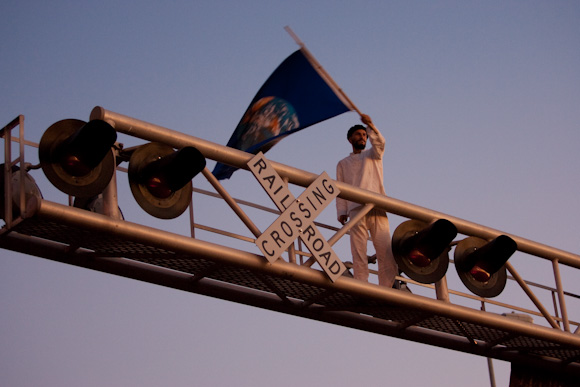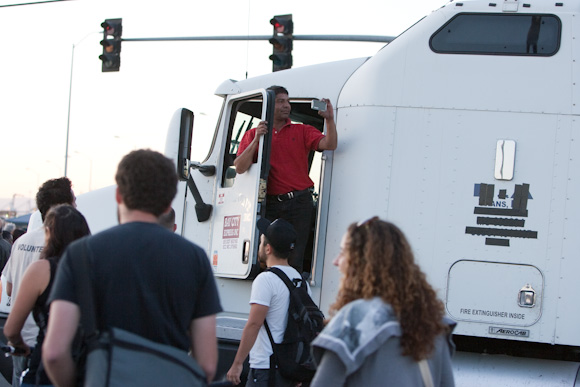 Most drivers took the scene in calmly.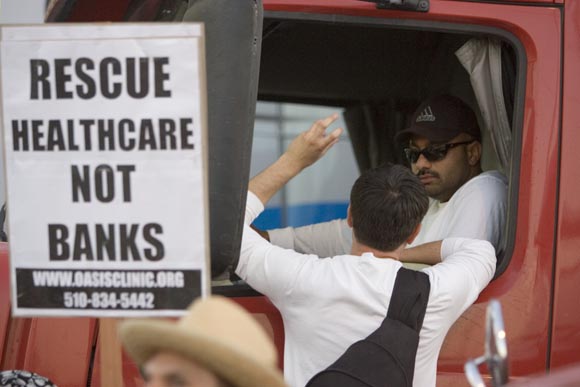 There were some drivers that were upset that they couldn't finish their job and return home..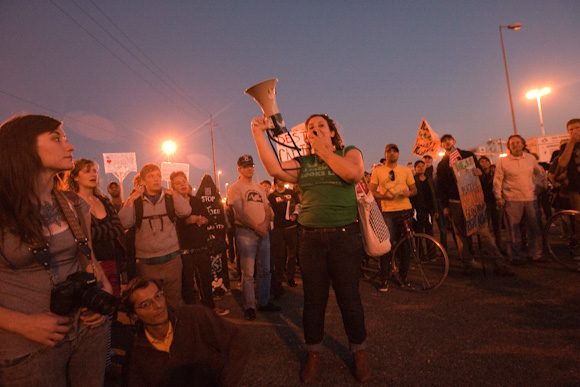 And as night fell the protesters called a meeting known as a General Assembly to try and continue the blockade of the port.
Ultimately the stoppage only lasted until the morning and overnight a group of violent protesters broke off and had an altercation with the police in downtown Oakland. But it was interesting to see what thousands of people working together for a common cause could achieve.