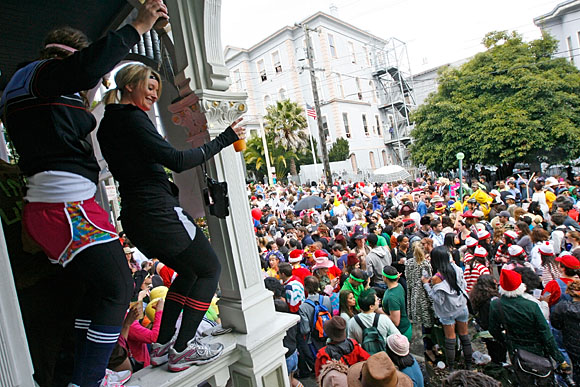 Despite dire warnings of the death of Bay to Breakers, the one hundred year anniversary was still a fun, unique San Francisco experience. The big change this year was the booze and alcohol were hidden away (for the most part) in plastic bottles or paper bags.
Its been years since I attended the Bay to Breakers. Back then I lived on Divisadero and Fulton and could roll out of bed, walk two blocks, and join in.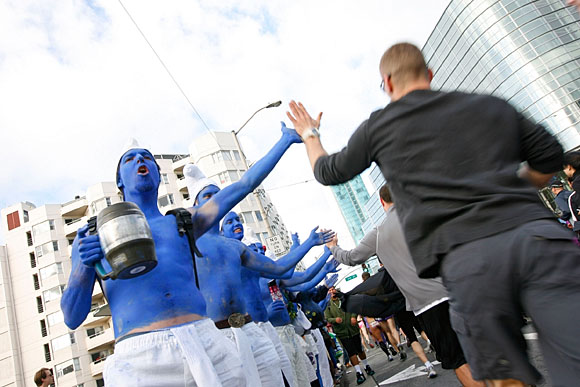 This year I got up at the break of dawn and started photographing on Howard Street where some smurfs were cheering on runners...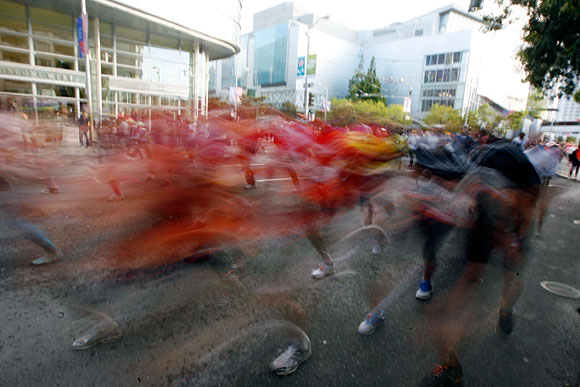 ...yes, people actually do run the Bay to Breakers.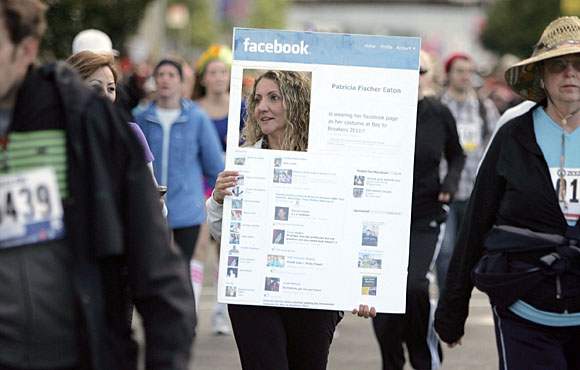 Some people can just never get away from facebook...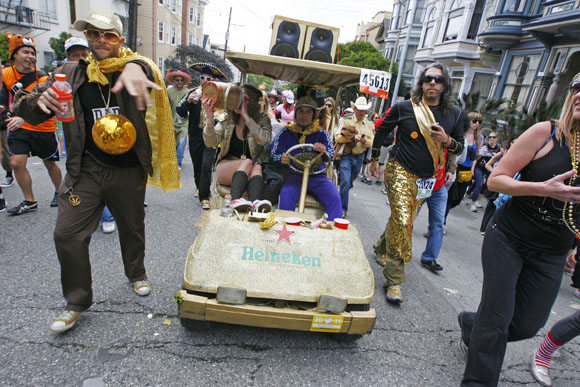 This year carts were banned from the route, but this go-cart was able to briefly get in on the fun.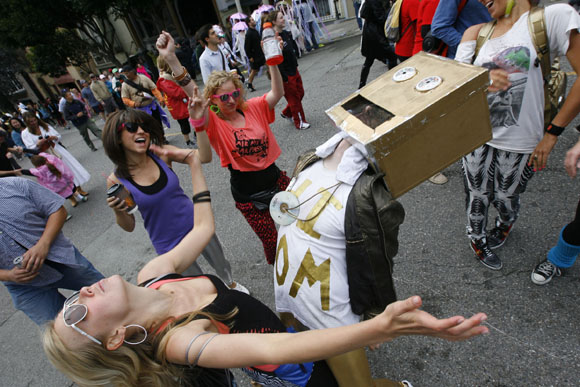 And Bay to Breakers was a lot of fun...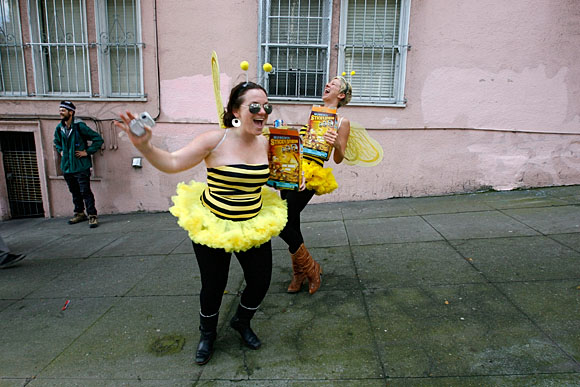 ...with crazy costumes...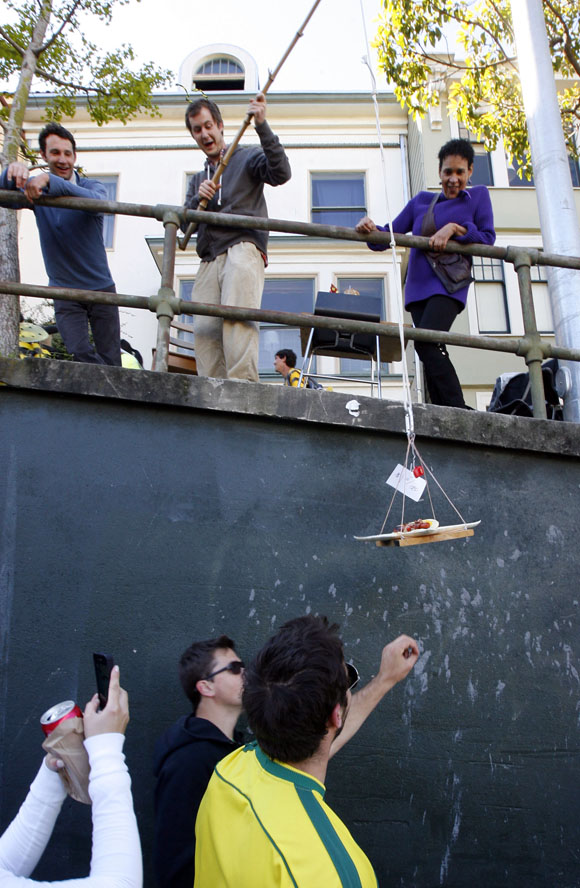 ...audience participation...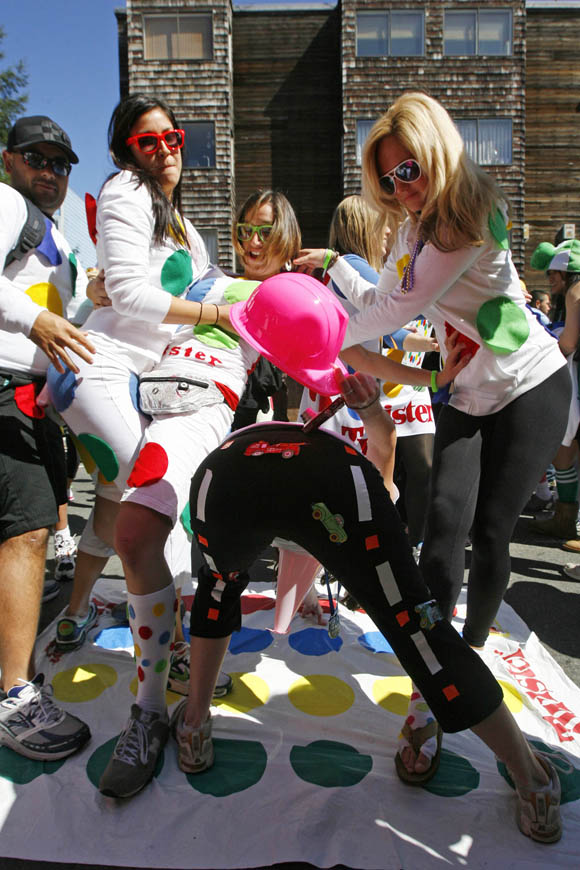 ...impromptu twister games...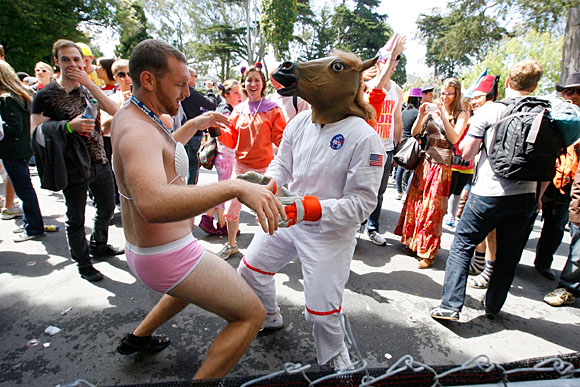 ...and inter-species boogie downs!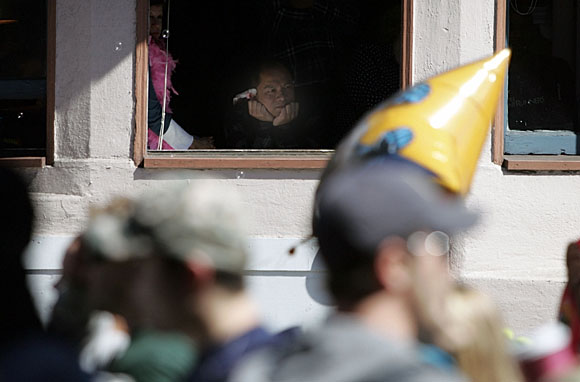 However, not everyone was impressed.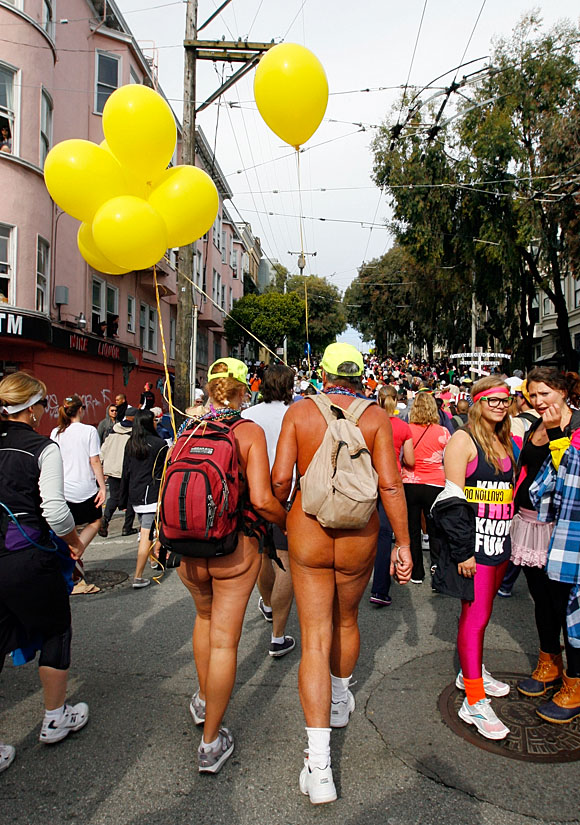 And yes, of course, there were naked people. Heck, it wouldn't be Bay to Breakers without them!
You can see some more of my photographs and the photographs of Chronicle photographers on the
SF Gate Bay to Breakers photo gallery
.