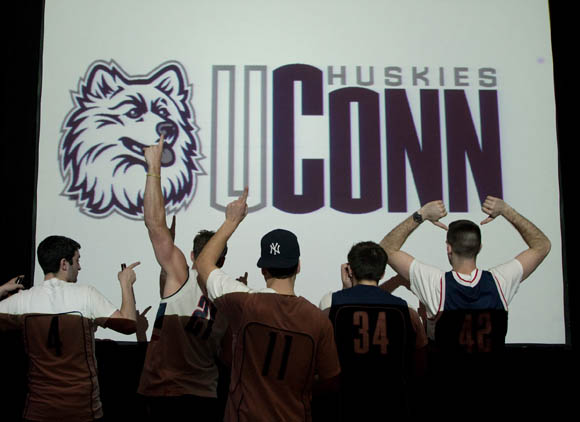 More of a personal post for me, but being a huge UConn Huskies fan I was there to enjoy the post-celebration of the UConn team and fans at the JW Marriott hotel in Houston, TX.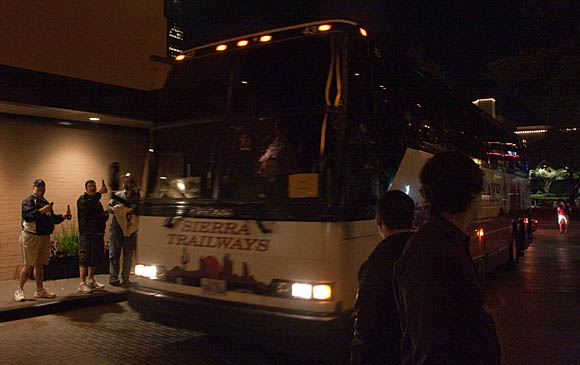 Fans cheered the team bus when they arrived...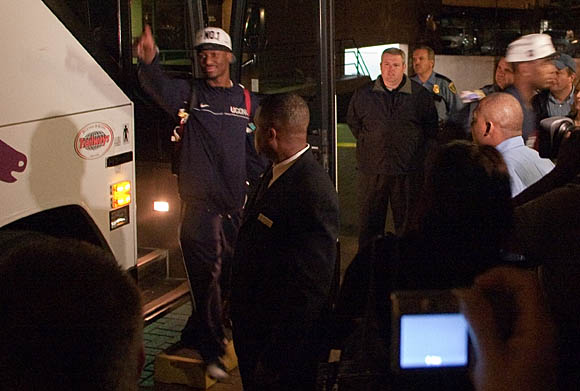 Kemba Walker gave a cheer to the fans...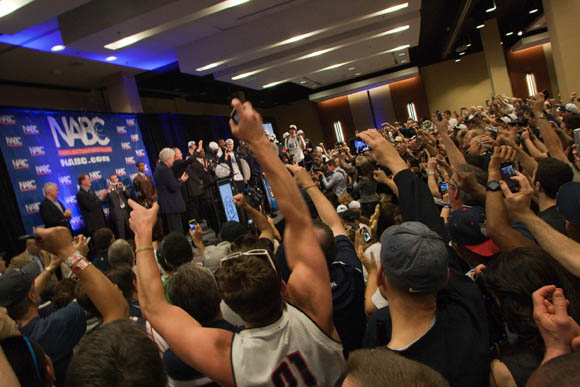 And inside the ballroom the fans packed in and cheered for the team as they were honored with the NABC Championship award.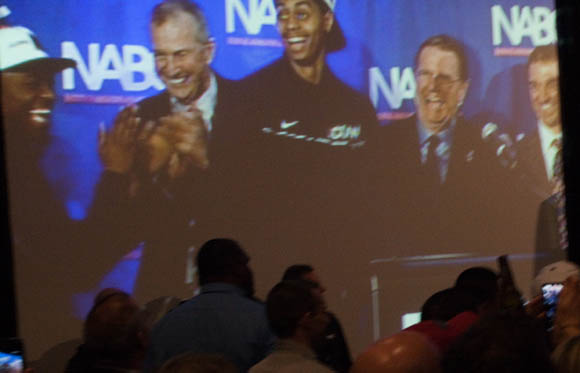 Jeremy Lamb did the "Lamb Shake" for the fans...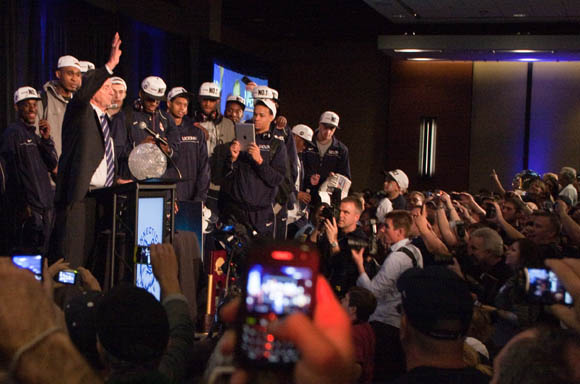 And Calhoun gave thanks for the "Best Fans in College Basketball."
The party continued in the ballroom...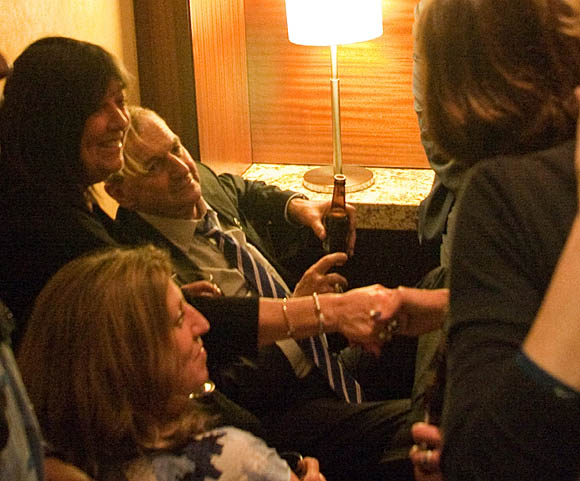 And in the hotel lounge friends and family gave Calhoun congrats as he kicked back with a beer.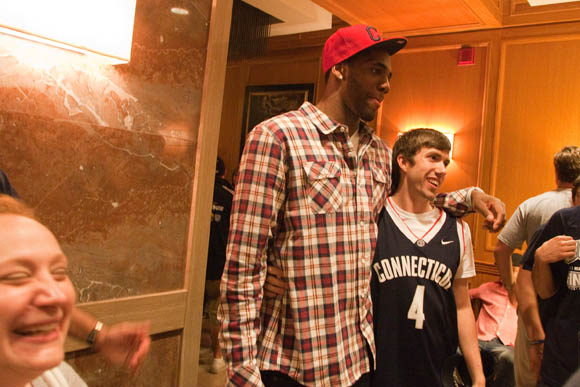 The players mixed in with the fans...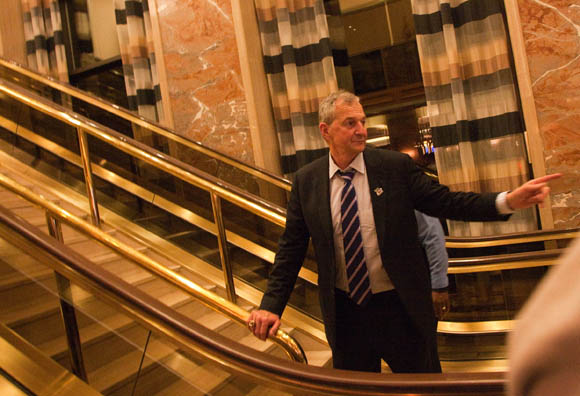 And then Calhoun 3 made is way from the party...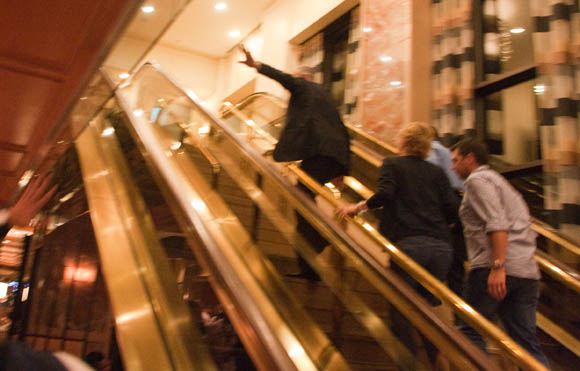 A great way to end a great night. UCONN BABY!