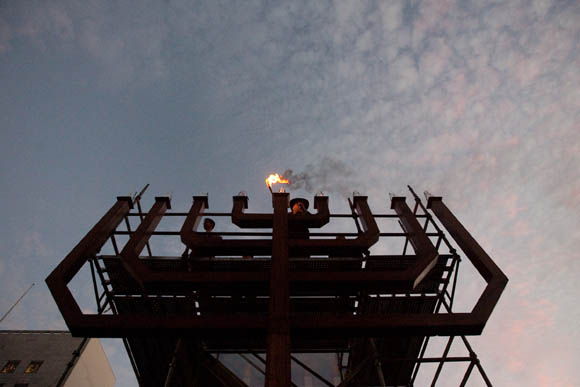 I love photographing the annual Union Square Menorah lighting, commemorating the first night of Hanukkah.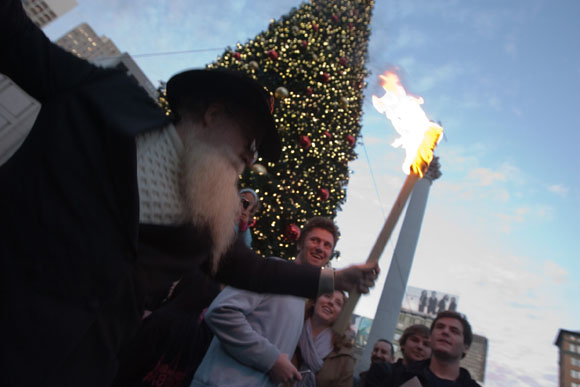 The ceremony starts with the lighting of a large torch by Rabbi
Yosef
Langer
which he brings around the crowd and lets everyone touch...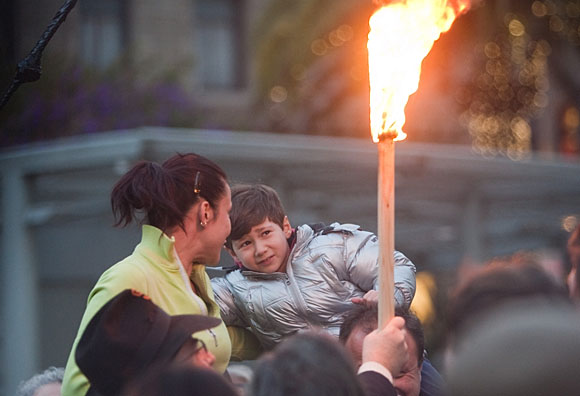 ...although some don't want to get to close...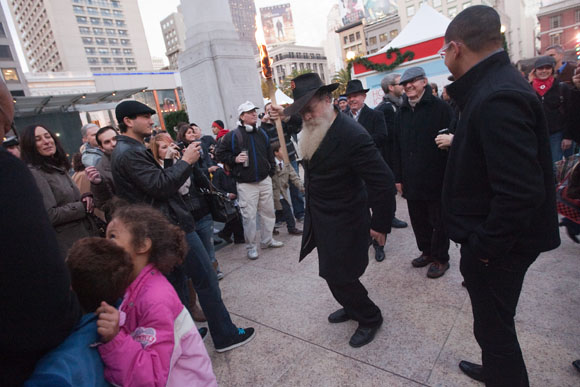 ...and the Rabbi shows he can dance as well.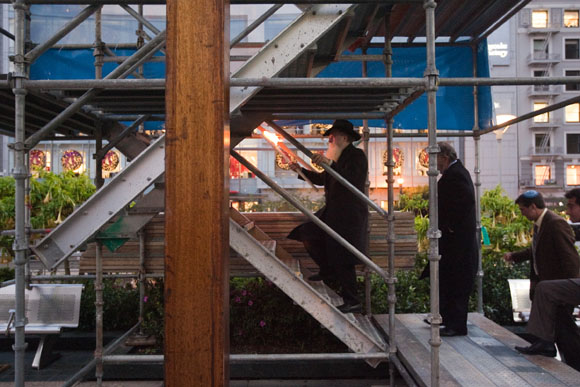 From there they climb the staircase behind the large menorah.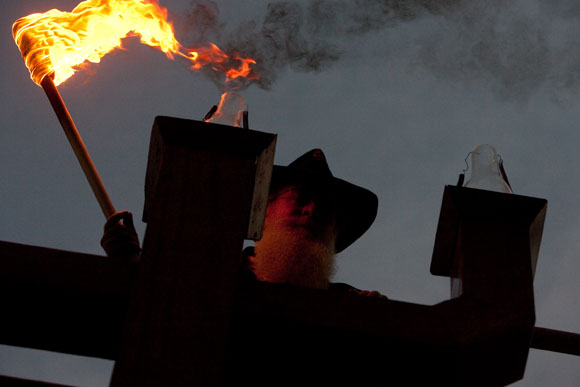 And from there its lighting the first candle.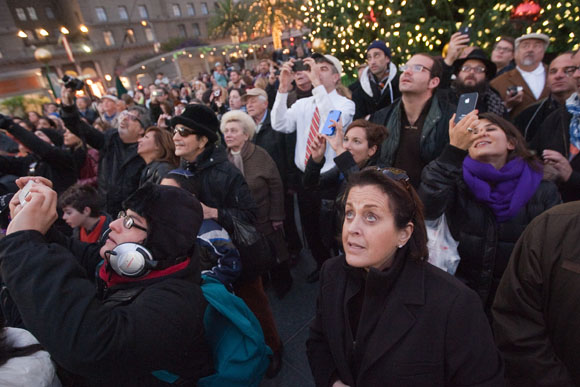 As the crowd below watches.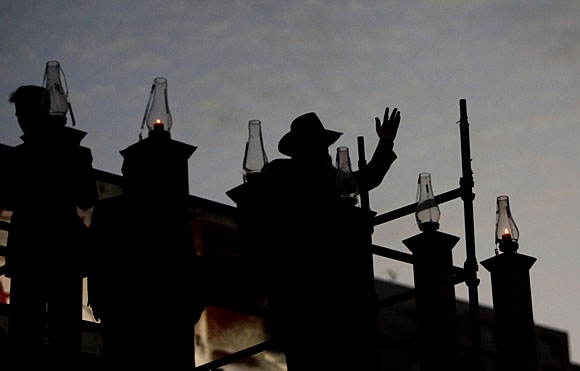 At the end, the Rabbi gives his wishes and the celebration begins. If you happen to be in downtown San Francisco the next several days, there will be a nightly lighting ceremony for the remaining days of Hanukkah. Its an experience to remember!
You can view more of my photos in this
SF Gate Photo Gallery