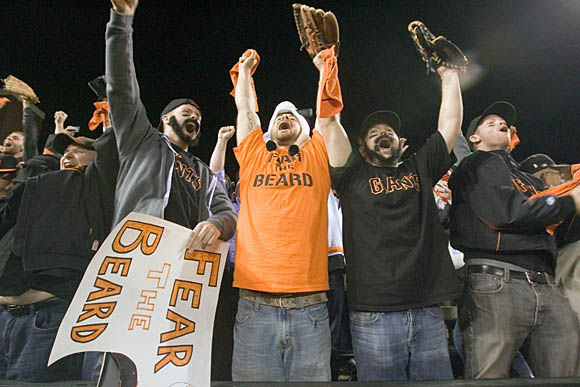 Thursday nights was one of those nights that makes me love being a photojournalist: mixing up photographing film stars and than catching the end of the Giants vs. Braves opening playoff game.
I was assigned by the Marin IJ to photograph the opening night of the Mill Valley Film Festival. The opening night was sponsored by Wells Fargo so the director of the festival and the mayor of Mill Valley were given a ride by stagecoach to the Sequoia theater for the opening.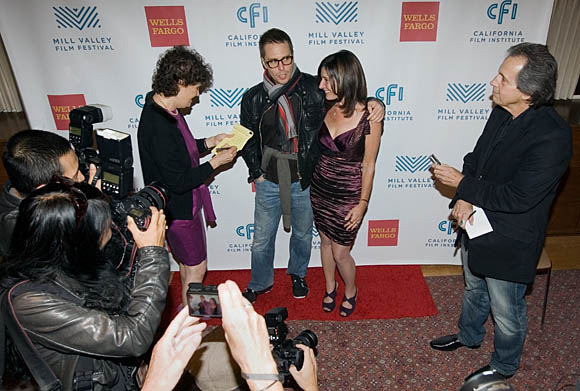 Sam Rockwell was the featured Hollywood star at the opening night of the film festival. Here he poses with Pamela Gray, the screenwriter for "
Conviction,"
which Rockwell stars in. The Marin IJ story is
here.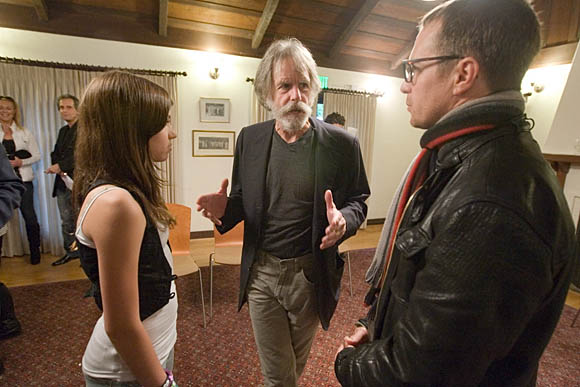 After talking to the media I took photos of Rockwell talking with Bob Weir, from Greatful Dead fame, and his daughter talking about acting and baseball. Weir was excited about the Giants game, as was I...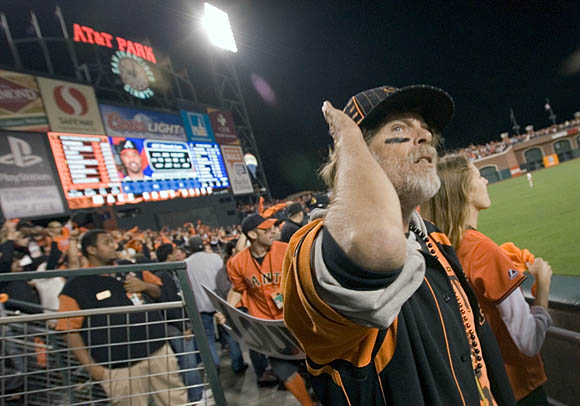 (and no its not Weir at the film festival and the game) ...so after filing my photos into the paper for the deadline, I took advantage of my media credential to get to AT&T Park for the last inning of Tim Lincecum's amazing performance in game 1 of the NLDS playoffs. I love photographing fans of all sports, in case you didn't know.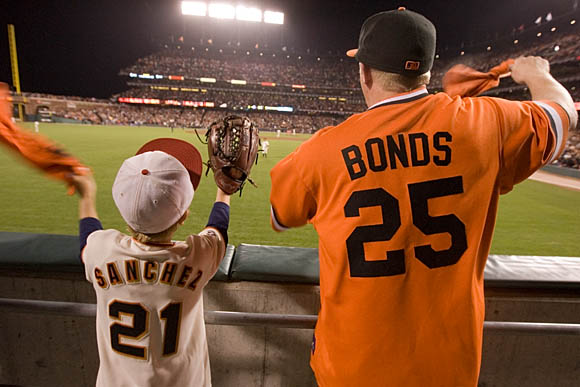 Fans of all generations were waving their orange rally towels, and I camped out in the left-field bleachers were some of the most hardcore Giants fans are.
The fans celebrated Lincecum's celebration.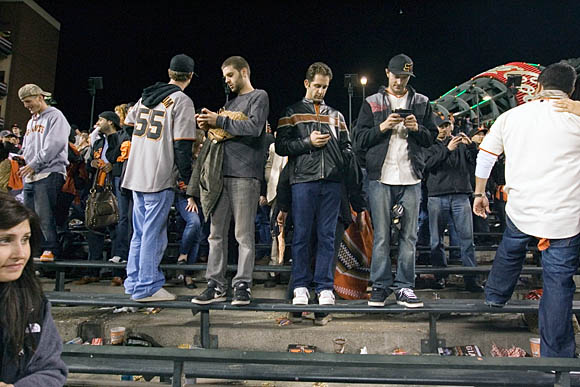 And the fans texted all their friends after the game to tell them about their experiences. A fun night of shooting!!!