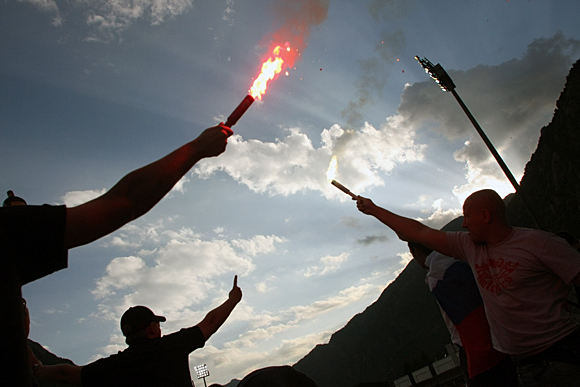 I was lucky enough to be in Spain for the first round of Qualifying for the Euro 2012 games and close enough to view one of the more unusual matches: Russia, one of the largest countries in Europe, versus Andorra, one of the smallest.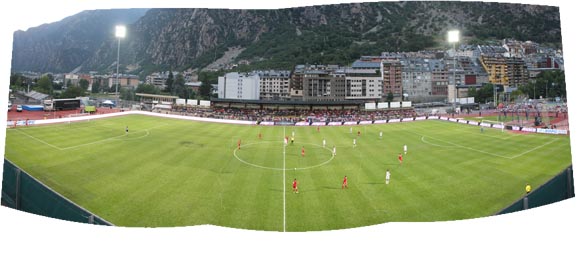 Click
here
for a larger size
of the panorama photograph image above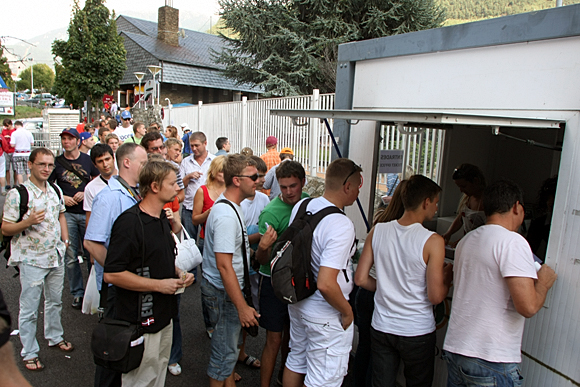 It was an unusual contrast with the stadium seating just over 1300 people total. In Andorra, most people live in a small river valley between two mountain ranges and land is at a premium. Just finding the space for a soccer stadium is incredibly difficult.

With the
sacristy
of seats available, hundreds of Russian fans cued up in line to make sure they got a ticket before the match sold out.

Click
here
for a larger size panorama photograph image above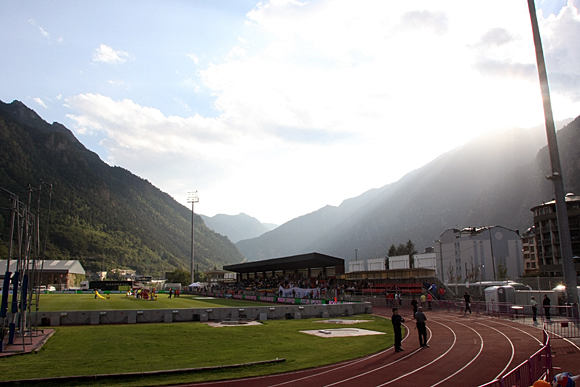 Inside the seats most of the Russian fans were not in the grandstands, but behind a track and other items which made it difficult to see the game.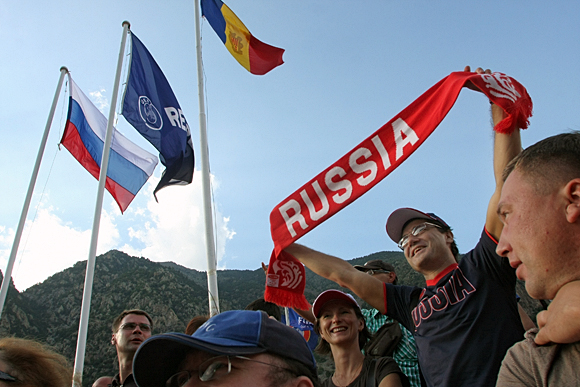 The enthusiasm of the fans who made the trip was not dulled...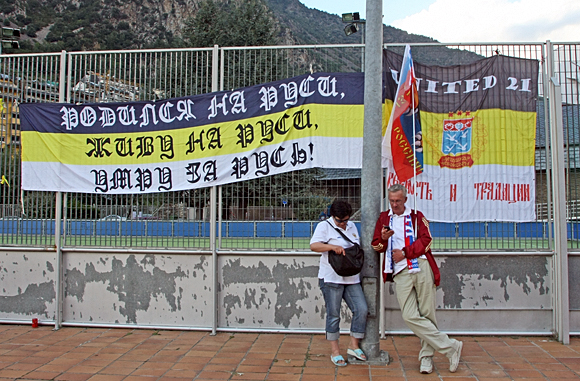 But the game was rather a snooze fest. The Russians scored a goal on an Andorran mistake early in the match and the Russian fans were never worried.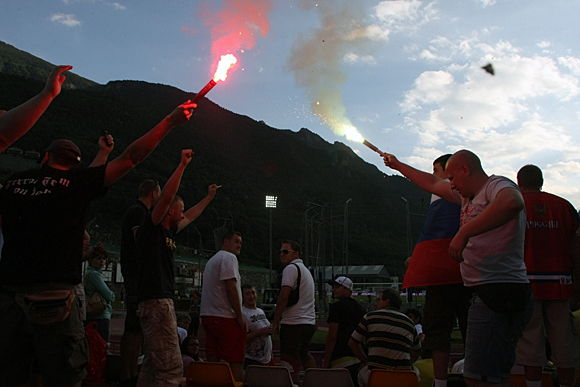 In fact between taking sips of liquor they snuck inside the stadium, they also lit some flares to the delight of the Russian fans.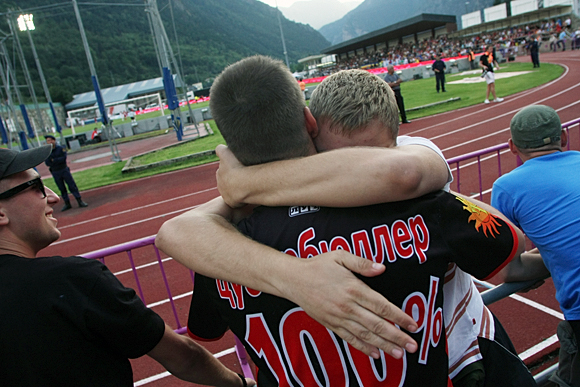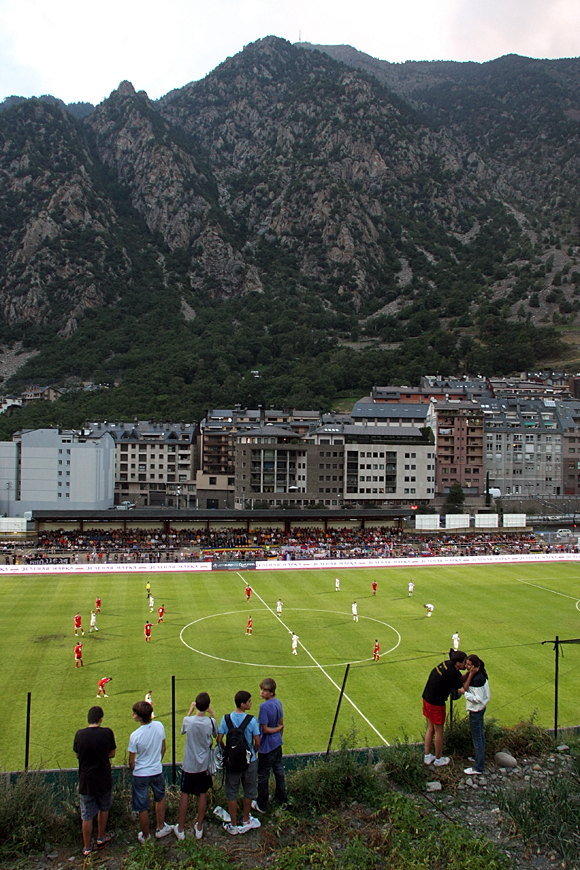 Actually the best seats for the game were outside the stadium. Against one side of the stadium was a tall wall. On top of the wall there was a place up above for fans to watch the match and take in the beautiful scenery all around them. It was a great place to chill, steal a few apple from the orchard nearby and watch a European qualifier match. It was definitely one of the more unusual games I have ever been to, and something I'll always be glad to have been able to check out.