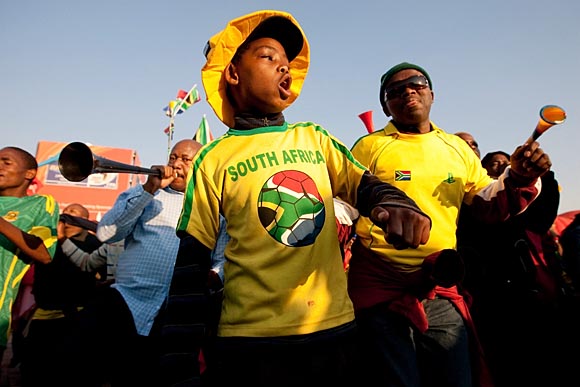 I was not able to update my blog as frequently toward the end of the first round and second round matches, so here are the several matches I took photos of and had not yet posted on my blog:
First was the South Africa vs. France match. I went to the Sandton fan festival to watch this match and catch what looked like would be the final game for Bafana Bafana.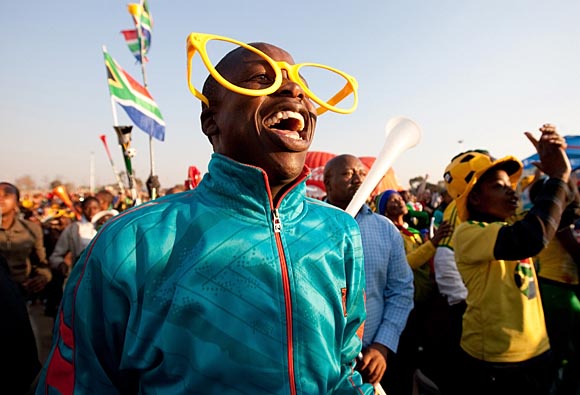 But with a couple of early goals and a favorable result in the Uruguay-Mexico game it looked like South Africa might go through!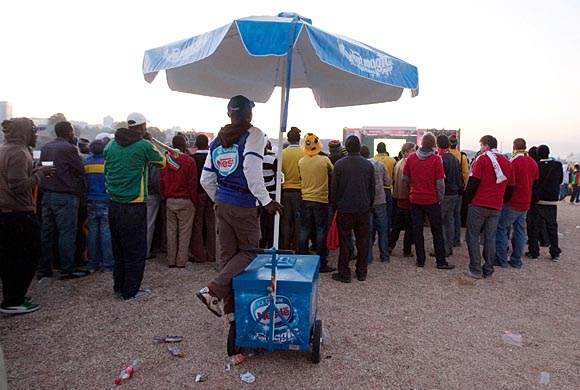 People were watching in anticipation...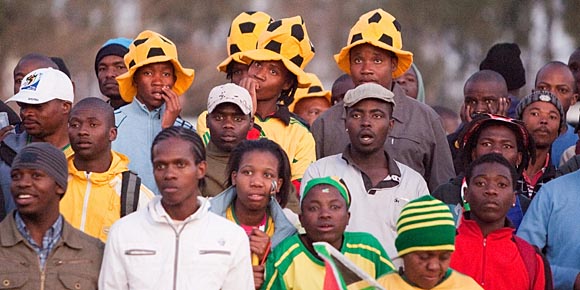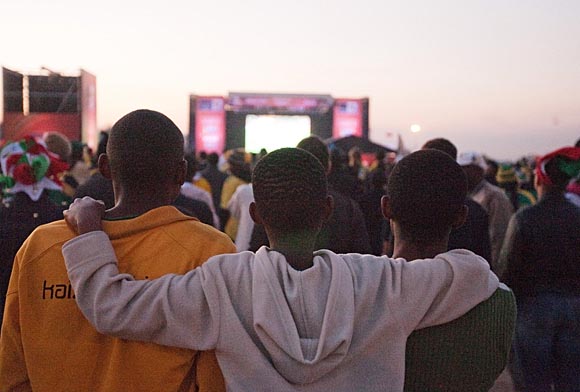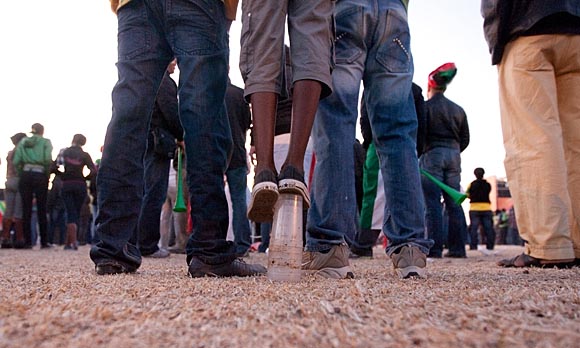 But in the end Bafana Bafana fell short but South African's could still be proud with how there team bowed out of the competition.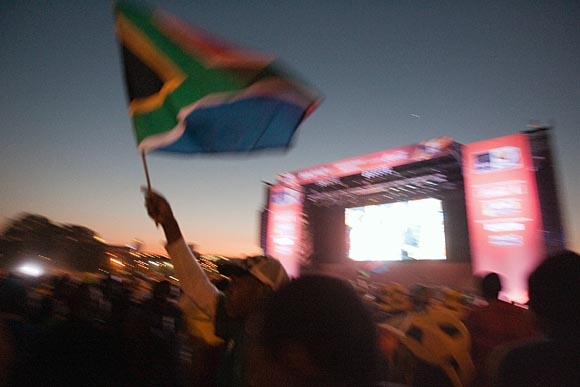 The day after the USA lost to Ghana, was the Argentina-Mexico match once again in Soccer City.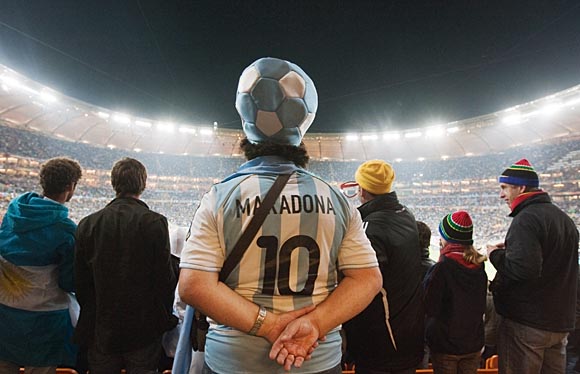 Fan of all colors had fun at the match...even Brazilians and Argetinians could call a truce for a bit.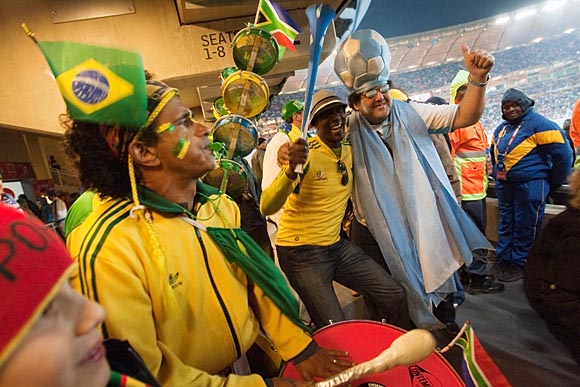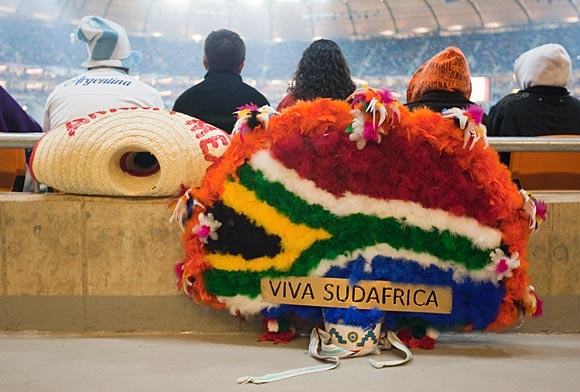 By the end the Mexicans had abandoned their head gear.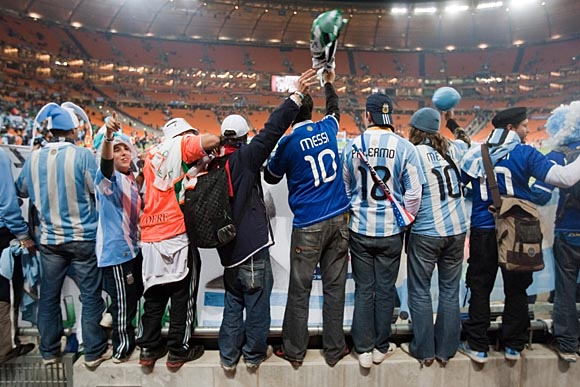 And the fans were celebrating...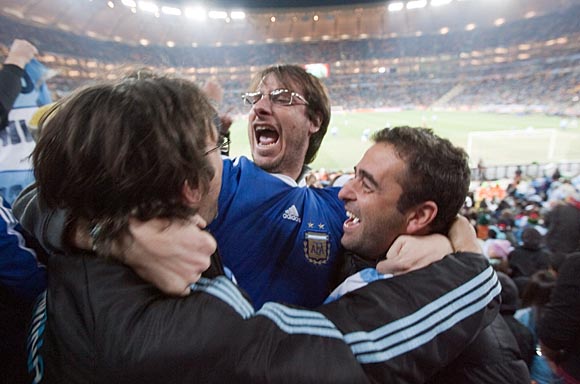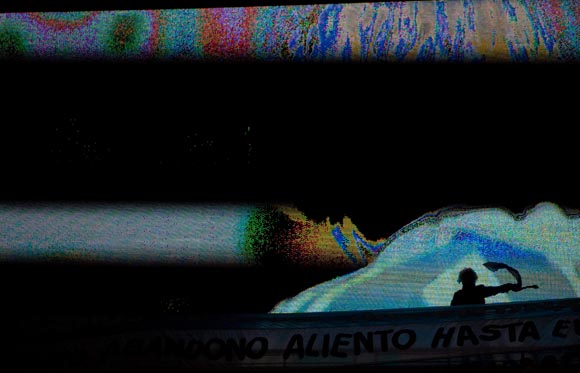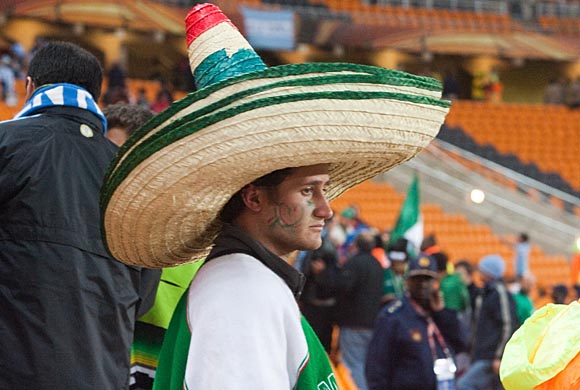 Well not all of the fans.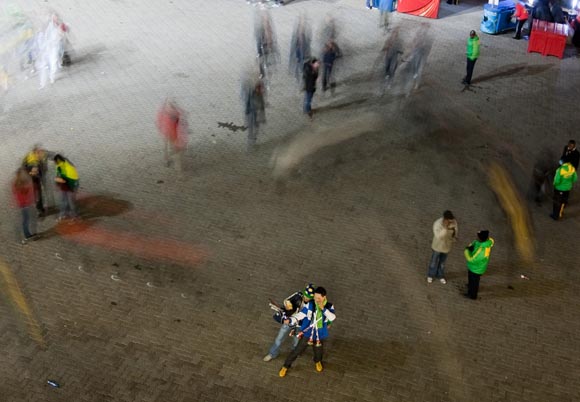 The next night was the Brazil-Chilie match.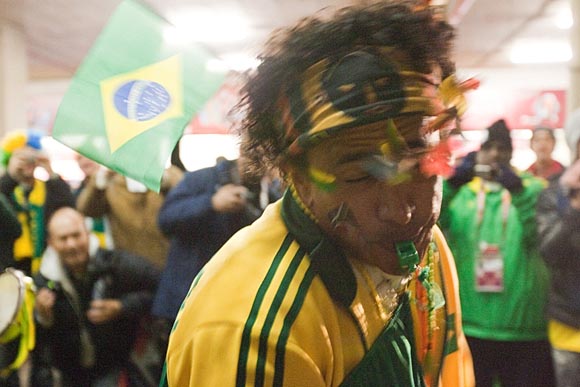 The samba whistles..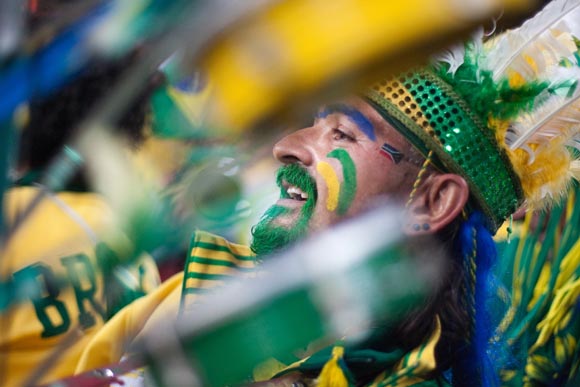 and drums were in full effect...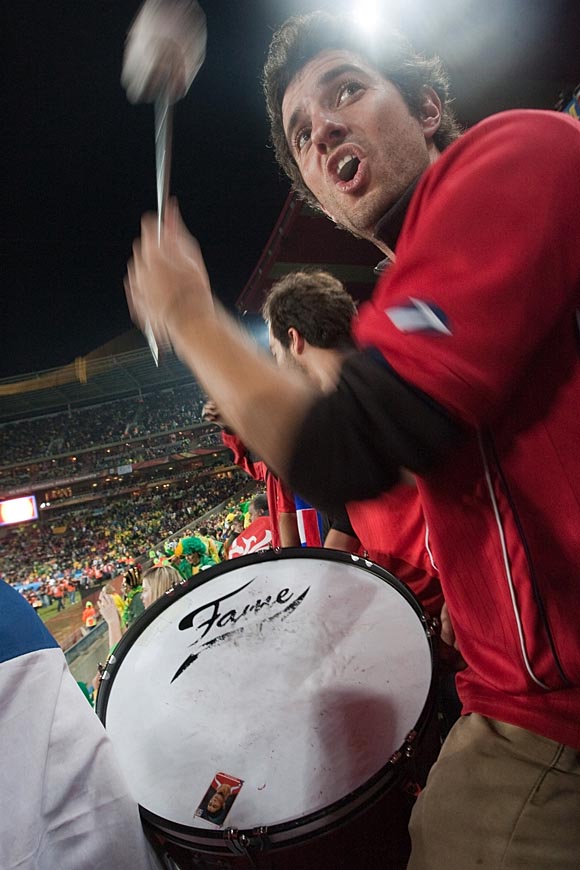 And the Chileans came ready to suppport their team as well..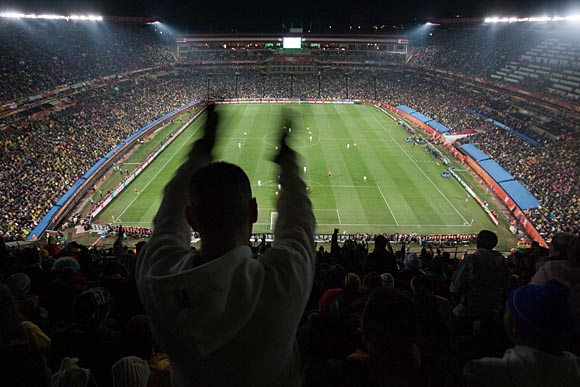 But in the end it was a romp for the Brazilians, with the fans celebrating 3 Brazil goals.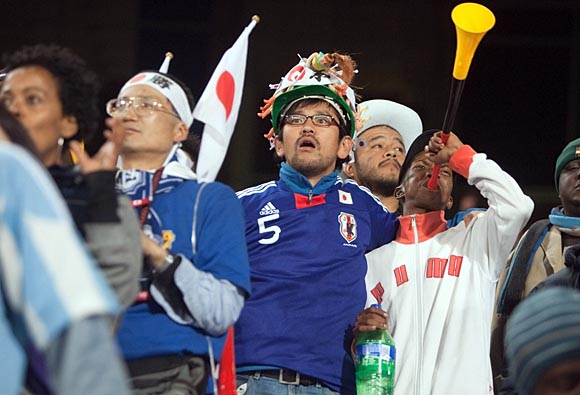 And the.n finally the Japan- Paraguay match. It was a tough match for the Japanese fans' because they had so many chances to win the match..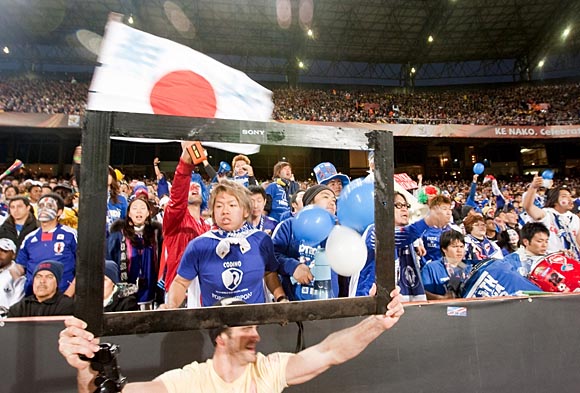 And their fans were constantly on, Um, television...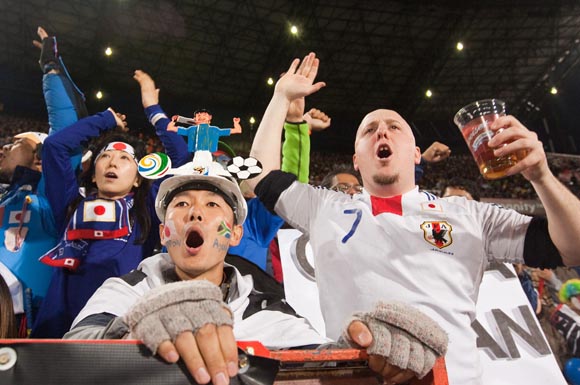 Most of the crowd was supporting the Japanese fans and behind them till the end of extra time.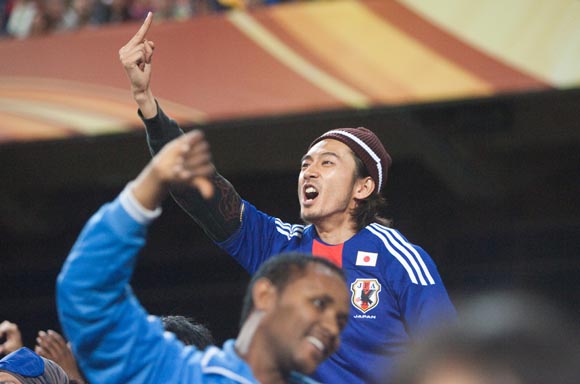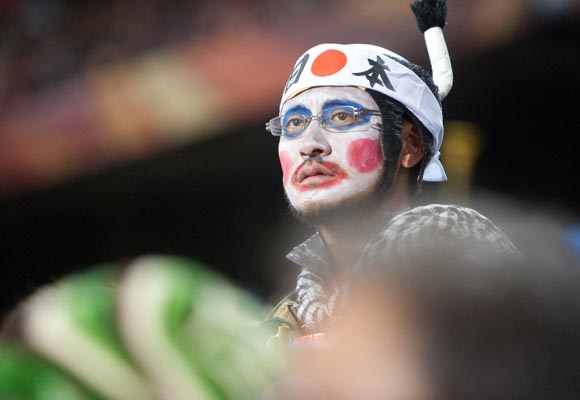 But with the end of time it came to the crap shoot of penalty kicks...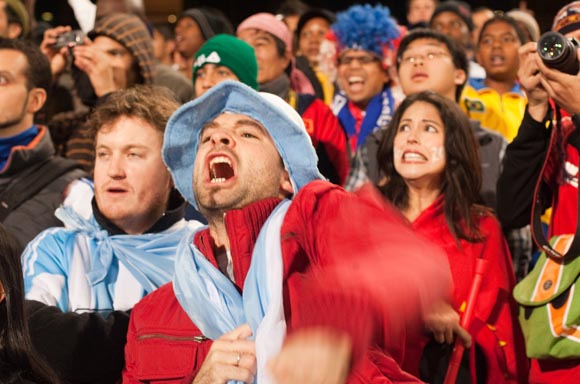 It was interesting watching the reactions of different fans during the kicks.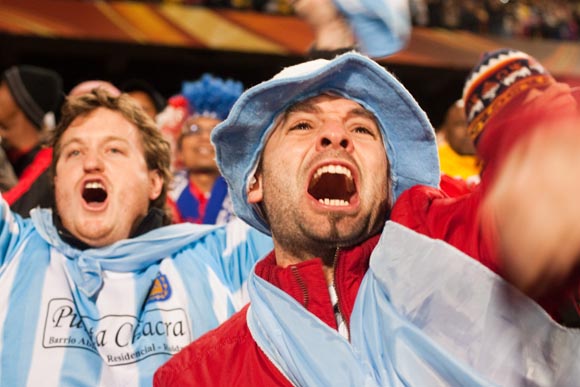 And the result to some fans turned out exactly as they hoped.
Well that my quick round up. Now on to Cape Town and the semi-final match!