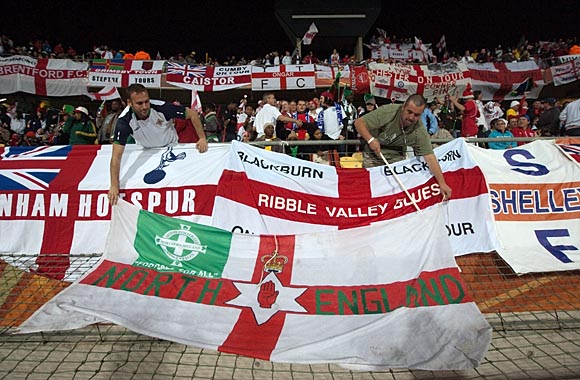 I was highly anticipating the USA vs. England match. Having been a long time USA supporter I was hoping for the team to do well. However for this match I wasn't sure when I would get a chance to photograph the England supporters again because their next two matches are nowhere close to Johannesburg so I spent my time before the match taking photos of England fans.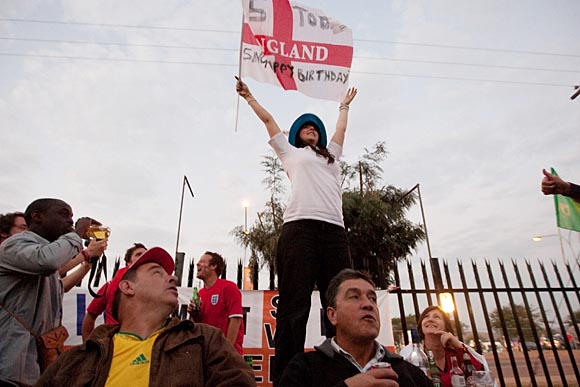 There was a little bar right across from the stadium in Rustenberg where a bunch of different fans hung out. It was a fun place to relax before the game...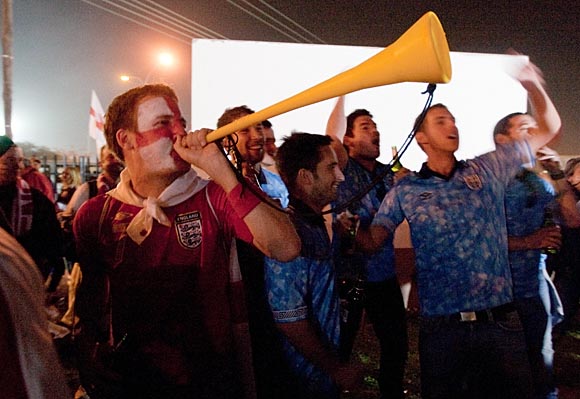 ...and to blow your vuvuzuela!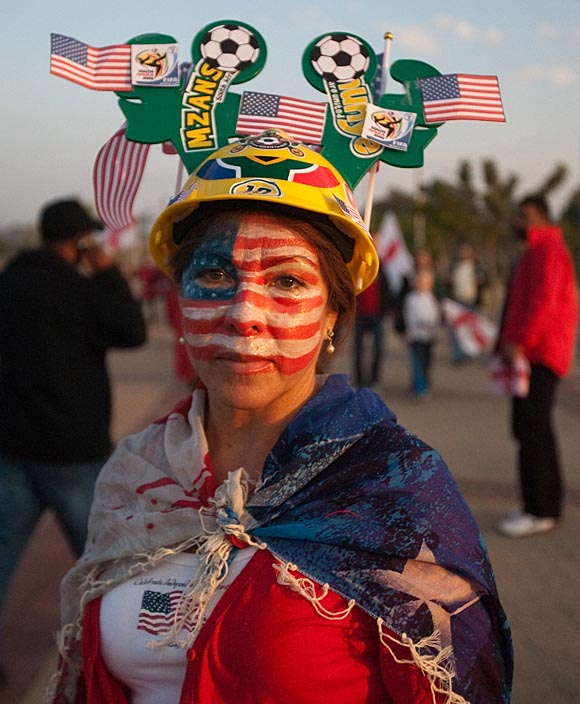 American fans were also at the game in large numbers decked out with "authentic" South African soccer fan helmet attire.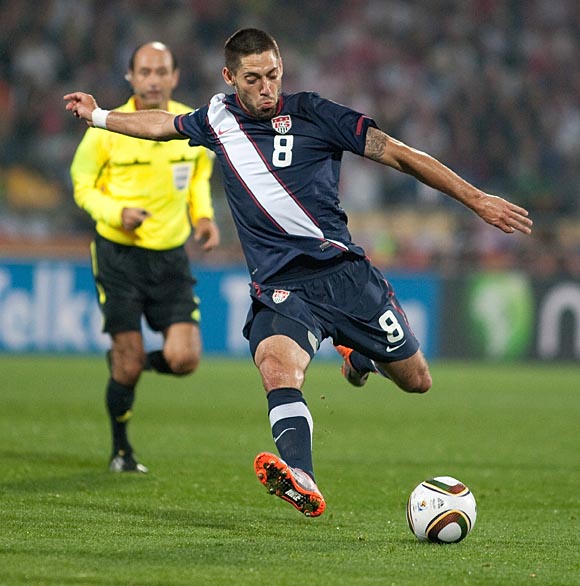 I was on the pitch for this game and got a photograph of Clint Dempsey's goal that tied the match at 1-1.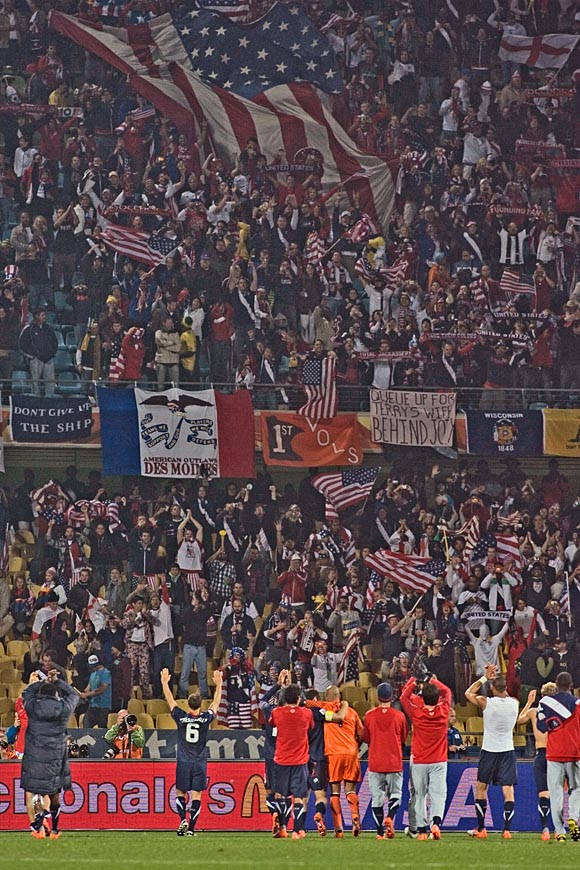 After the USA held on for the draw against England the team went to applaud the large section of USA supporters on hand for the game. It was a great way to start the tournament and today I can't wait to get back out there photographing the fans again.