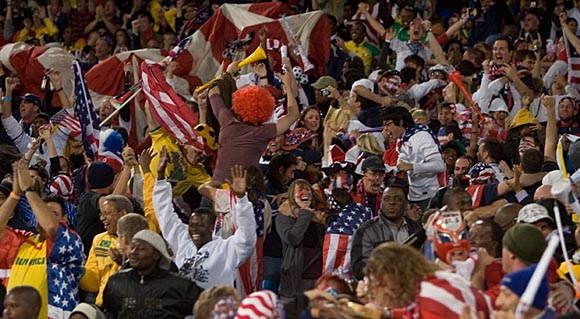 Now this is why I love soccer! I never thought I would feel any feeling more crazy than the
USA's
win over Portugal in 2002 to start their dream run into the Quarterfinals of that tournament. But the USA-Algeria game was even more intense.
Before the game I felt that the USA had to win to go through. But with so many
opportunities
blown by the USA had in the first half it looked like it might be one of those days.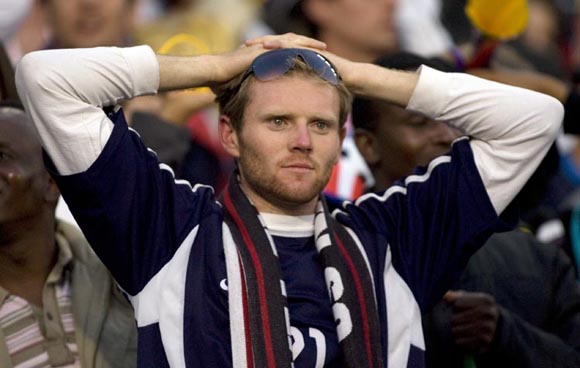 And the fans could feel the pressure building as well.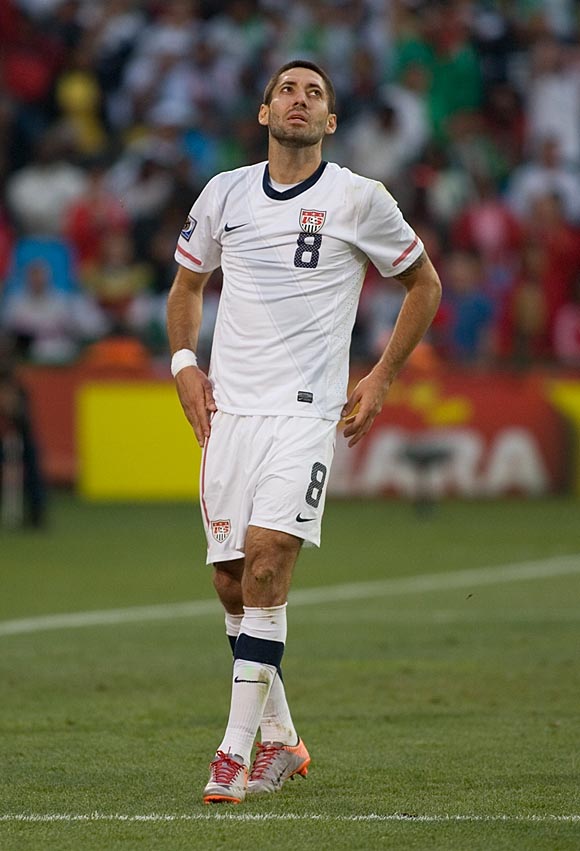 With Dempsey missing goals and hitting the woodwork and several chances going for naught, as the game got past the 80
th
minute it looked like a World Cup with so much promise for Team USA was about to come to a
disappointing
end.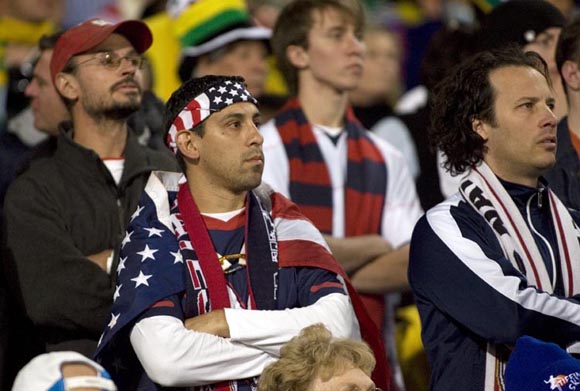 And the USA fans stood waiting for the improbable to happen.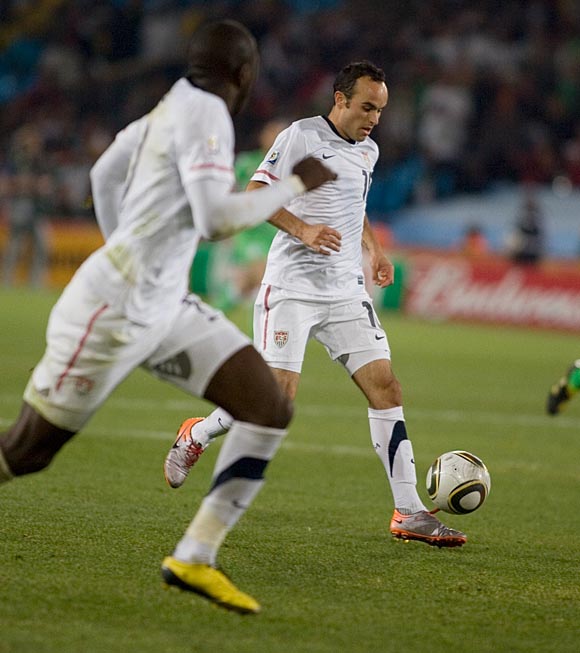 And then late in the game Donovan made a run, passing the ball to
Altidore
, and getting it back in a scramble in front of the goal mouth to put the ball into the net. 1-0. From the depths of despair to the heights of
ecstasy
in the matter of a second.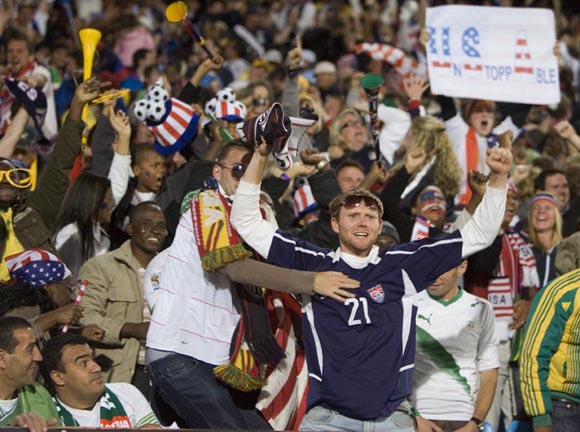 It was absolute insanity in the stands...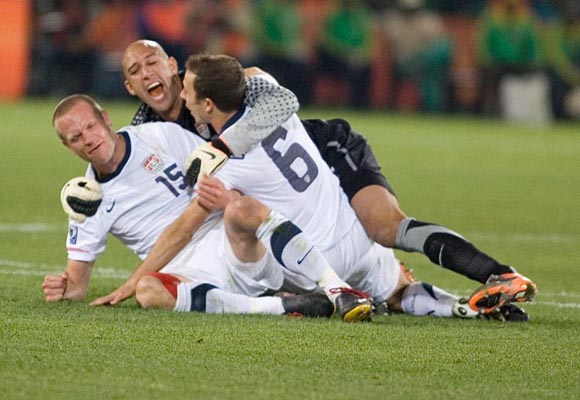 And when the game was called the team went crazy.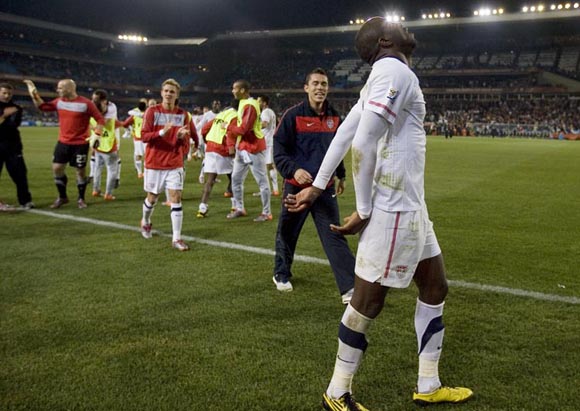 Altidore
was beat up but enjoying the moment.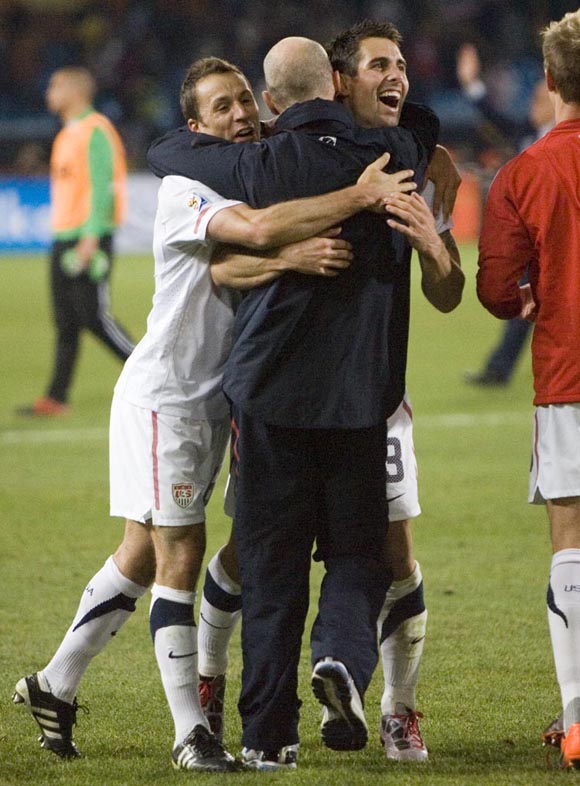 And the teammates were hugging everywhere.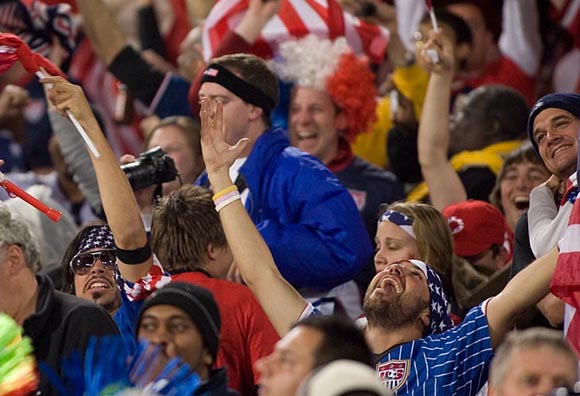 And the screams of joy...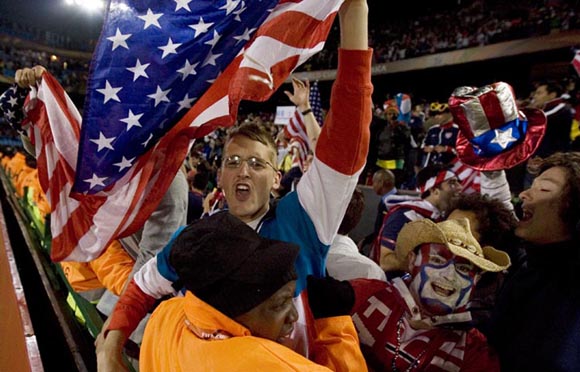 And chants of USA rang throughout the stadium during a pure moment of Insanity and pure joy..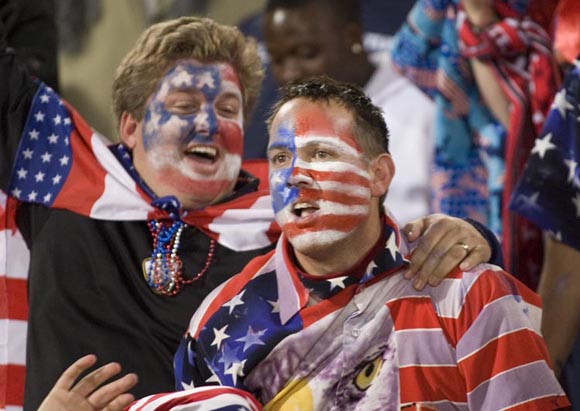 Some fans stood in disbelief.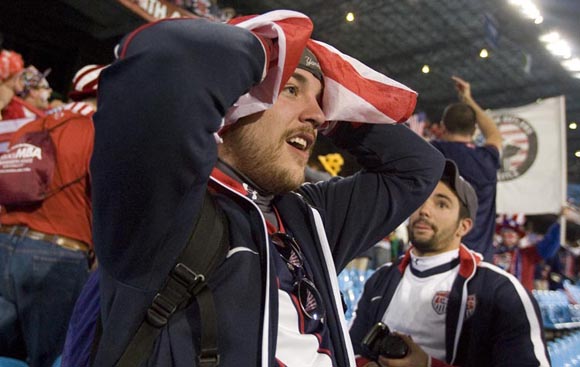 While everyone else enjoyed the moment.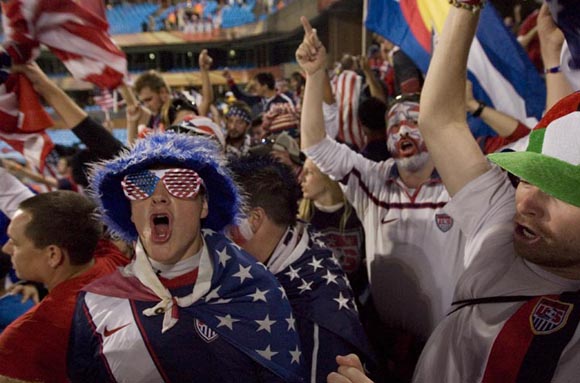 A
fairy tail
ending to a difficult first round of the World Cup.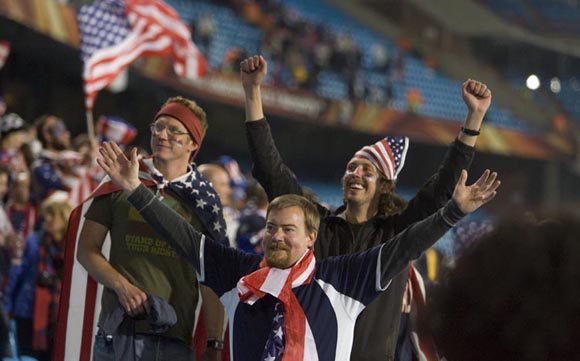 Even the Algeria fans gave a thumbs up to the
USA's
efforts.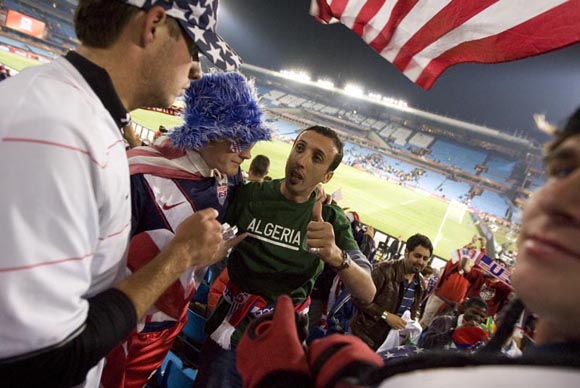 And the cheering went on long after the game was over.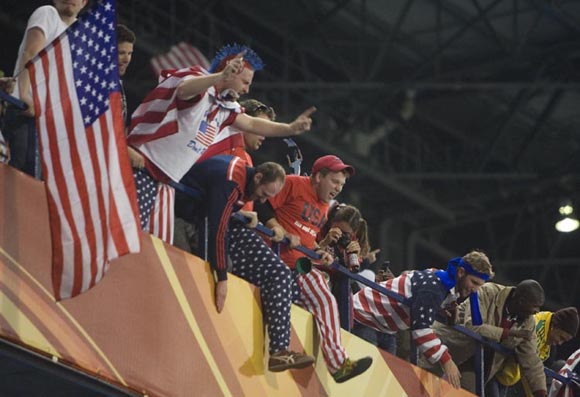 And the party
continued
on and on.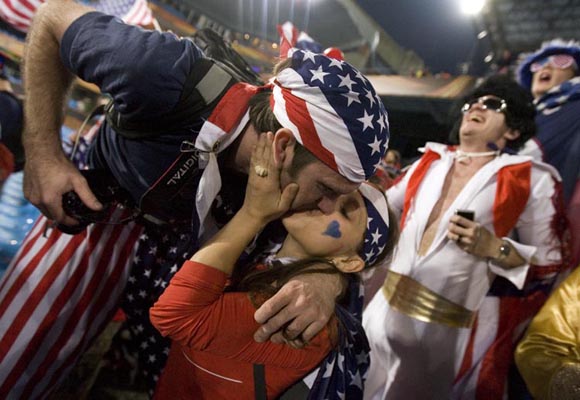 What else can this team do? Moments like the USA vs. Algeria game are why I fell in love with the World Cup and is why I will always be at every World Cup. It is indeed the beautiful game.