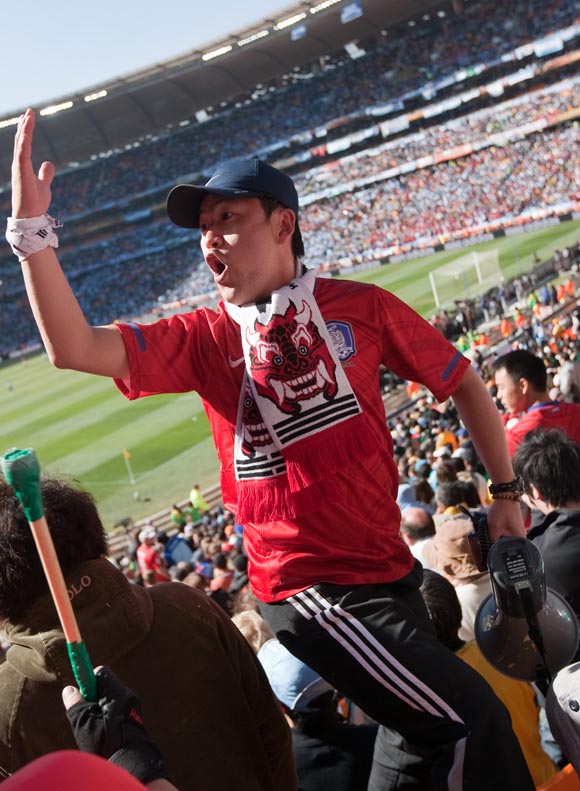 Once again I ended up at Soccer City for a match. This time is was one of my favorite group of fans the South Koreans vs. the Argentina fans who I have never photographed before.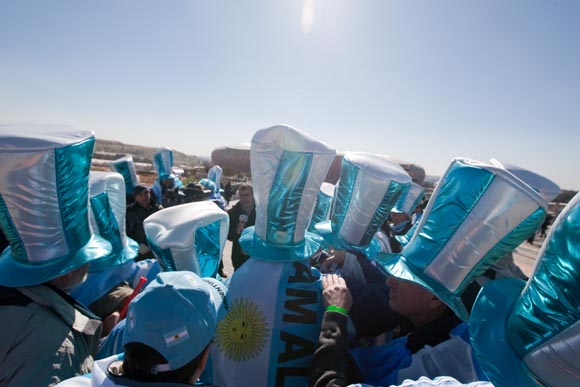 There is definitely a difference in the soccer cultures of the two countries. In the Korea they had one fan leading the chants with a microphone and the fans were loud and united with their voices.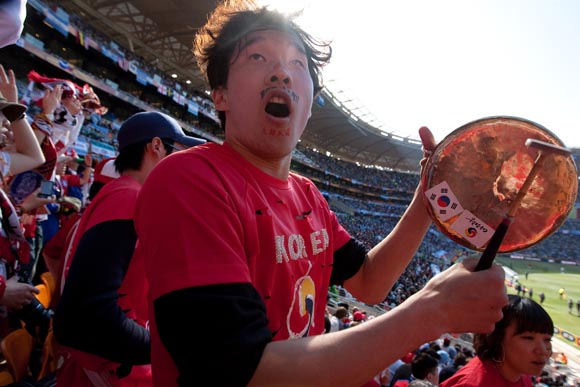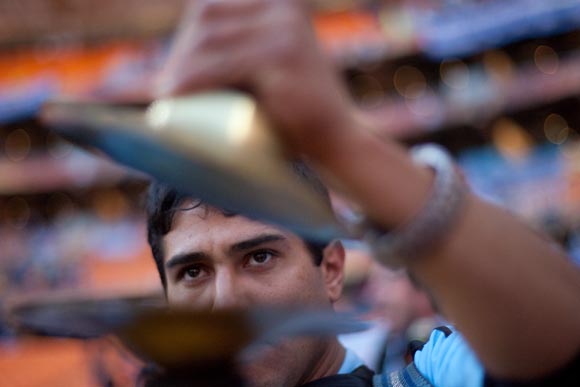 In the Argentina camp it was much less organized. A lot of fans wore Argentina jerseys along with their club team jackets as well.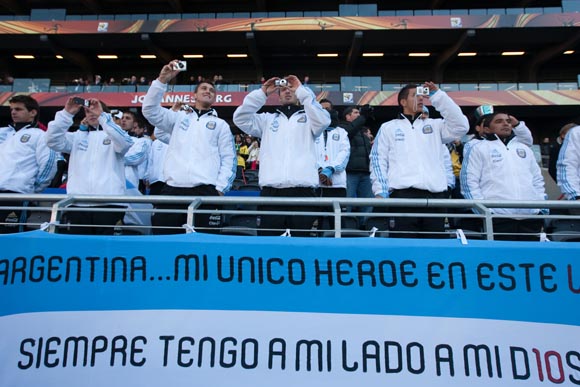 An impressive site was the South Korea flag flying during the national anthem for the country.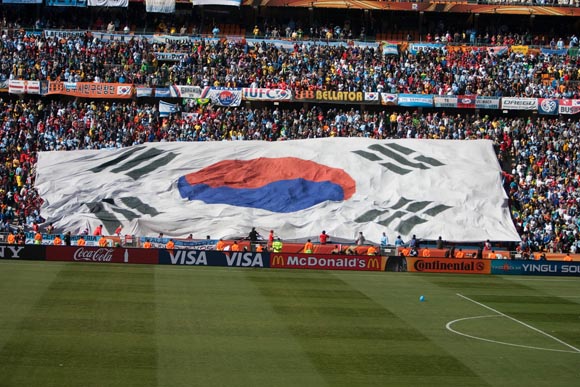 The passion was intense on that side, as it was clear that with a win they would go through to the second round.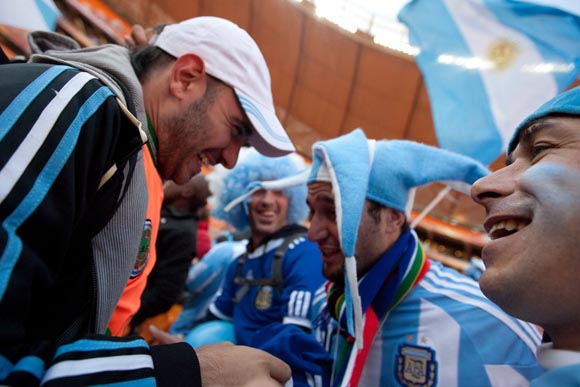 And for the Argentine fans there was a lot to celebrate with two goals before the first half.
South Korea got one back just before the half to make it a match again.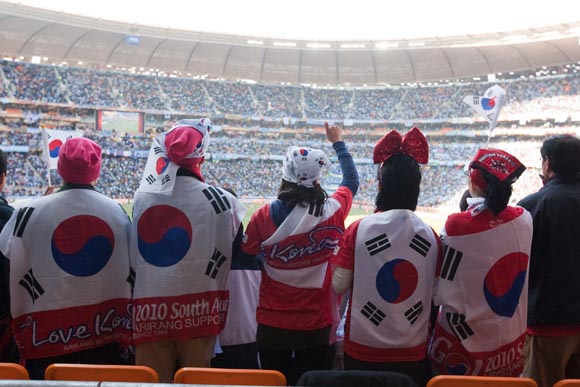 But two second half goals had the Argentine fans going crazy...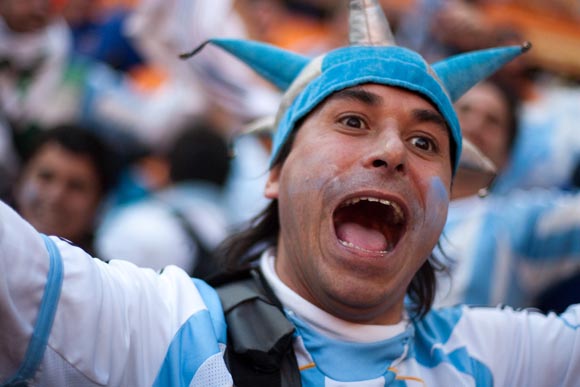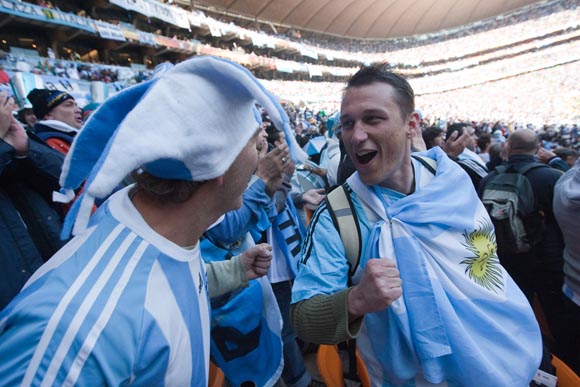 The world cup for them will continue. And South Korea is still in a decent position to go through with the win in the first round. I hope they do so I can photograph them again....
Along with the Argentine fans!
One of my favorite images I took after the game was a South African girl that was taking part in a Korean Drum during the game. She looked so happy eating this Big Mac after the game I had to take a photo.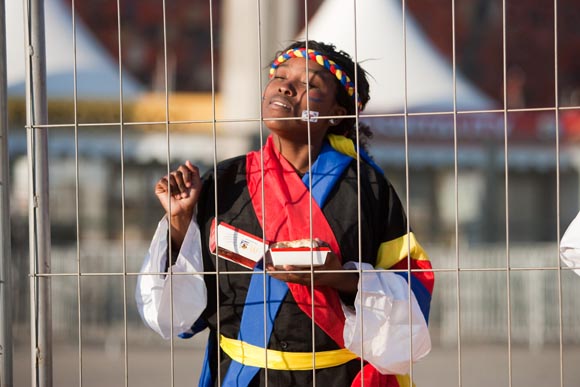 As far as I know it might have been the warm beam of sun that she was enjoying.