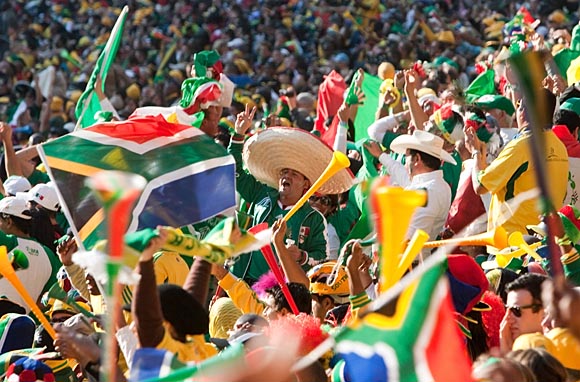 The atmosphere was amazing and the vuvuzelas were blowing load at Soccer City for the opening match of the 2010 FIFA World Cup.
I've been traveling in South Africa for a few weeks getting the lay of the land, and as one South African told me: "If South Africans know how to do anything, its how to party." After the opening ceremony yesterday I have no doubt about that.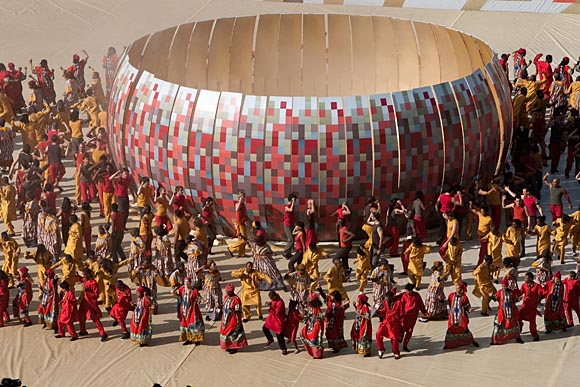 The opening ceremony was a grand affair and cool to watch but what I am here for and wanted to take photos of was the fans in the stands.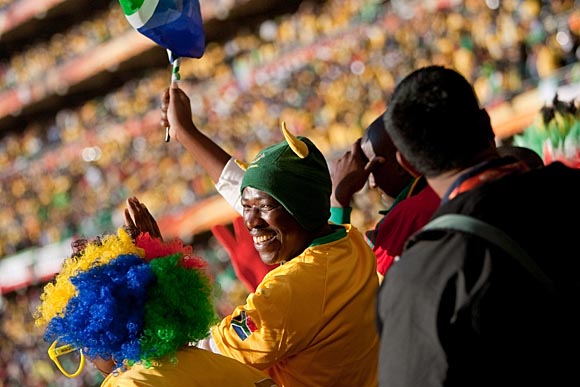 Everyone was in a great mood at the stadium as the first African World Cup started. Smiles and flags were waving everywhere..
.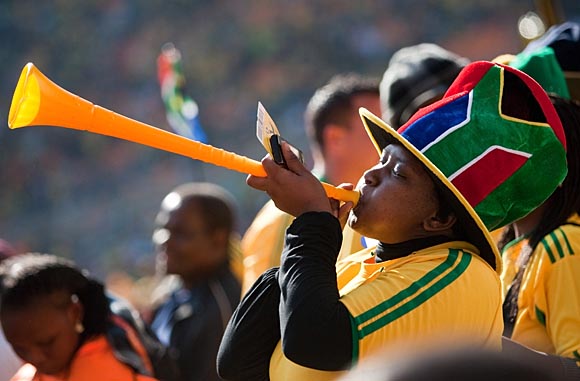 ...and of course blowing their vuvuzelas!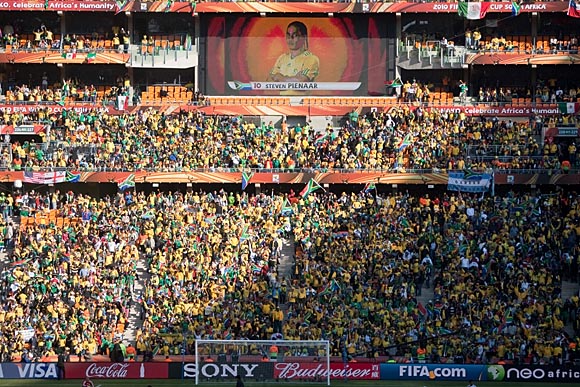 When the players were announced the crowd went crazy.
During the match the Mexican and South African fans kept it on a fun and festive atmosphere even though they were rivals for the match.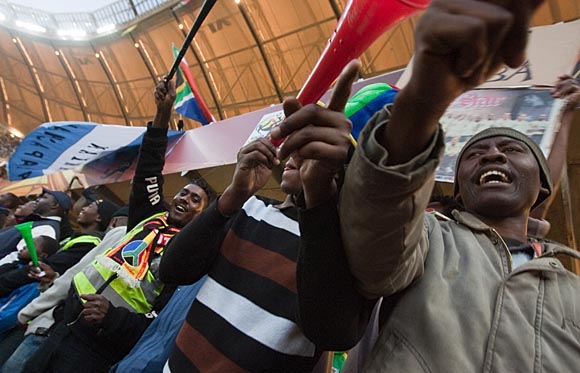 After South Africa scored a goal it looked like it would be parties all night long!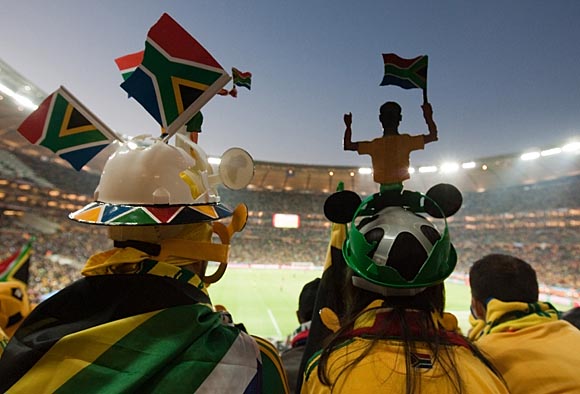 But a Mexico goal but the South African fans back into their seats.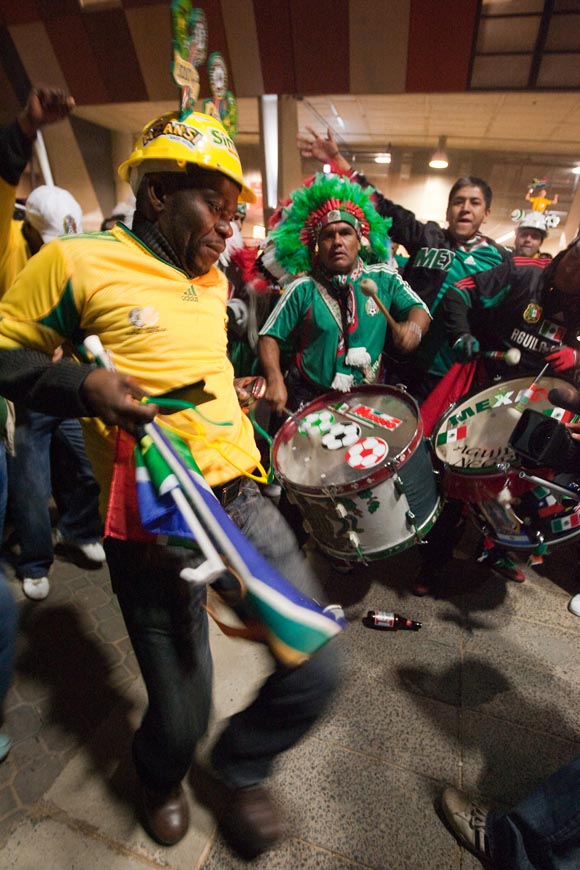 But with a final result of 1-1 both South Africa and Mexico still have a great chance to advance which lead to the both country's fans to continue partying all night long.