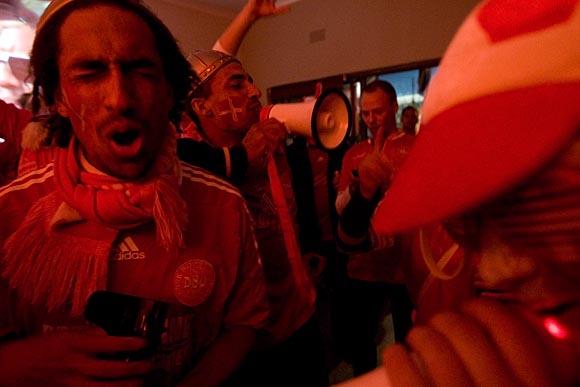 Leave it to the Danes...they are a fun loving bunch of fans who know how to enjoy the World Cup. Before their match against Japan they were enjoying themselves at a bar across the street from the stadium in
Rustenberg
. They had played well and it looked like Denmark had a good chance to advance.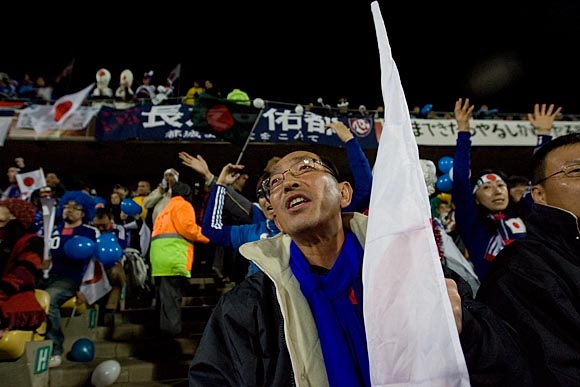 But after two goals in the first half it was the Japanese fans that were feeling good.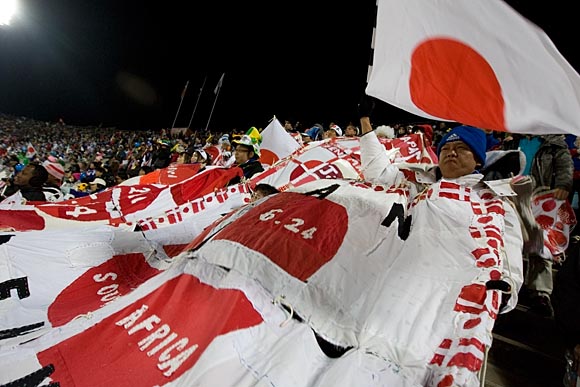 I was enthralled by a huge flag a bunch of Japanese fans had brought to the stadium. It was about 20 regular sized flags that were tied together and the fans stuck their heads between holes in the flag. They would stand up and wave it around over a bunch of seats.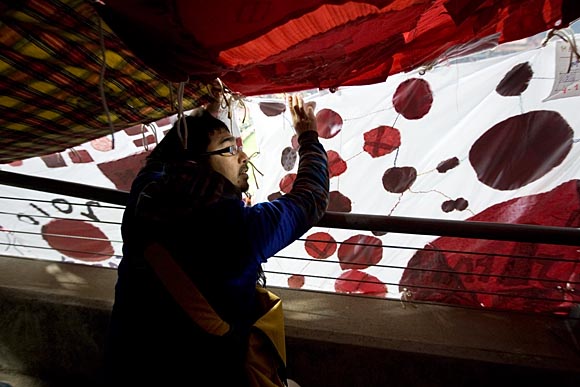 And there were also people below the huge flag that were helping push it up as well which was a cool photo...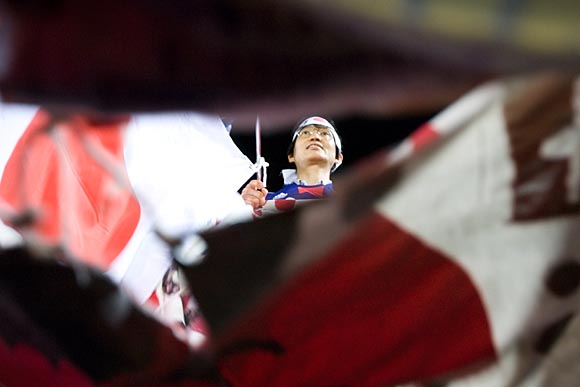 And it was also fun to shoot through the holes at the smiling Japanese fans.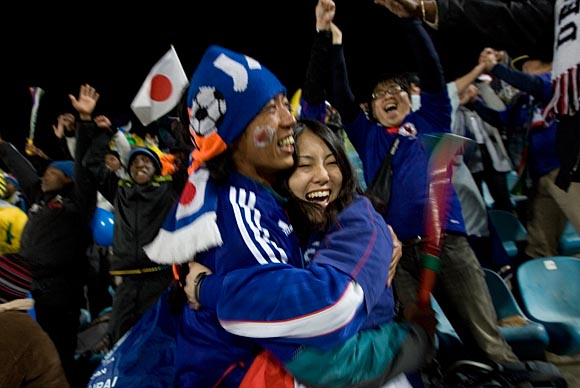 When the final whistle blew the Japanese fans, and a ton of South Africans that had adopted the team as their own for the night erupted in celebration.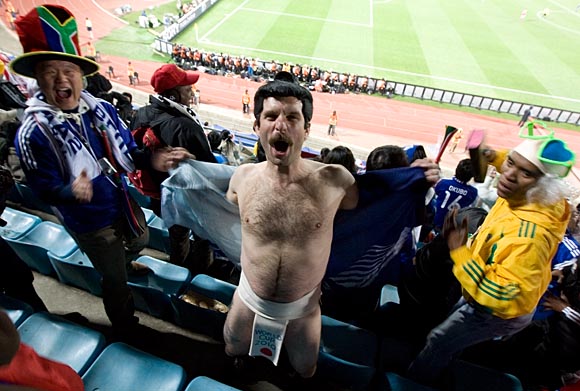 And one fan, dressed up as a sumo wrestler decided to bare how much he loved Japan and the World Cup.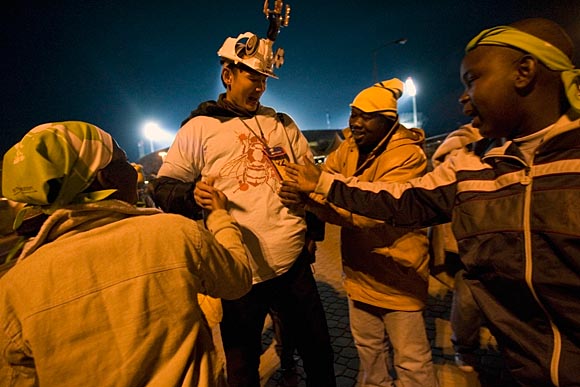 On the way out South
African's
were hi-
fiving
and cheering on the Japanese fans who on their way to the second round. I'll be able to photograph them next Tuesday again.
And the Denmark fans??? Well there were not as many of them after the match at the bar across the street. But the one's that made it there decided a little loss was not going to ruin their World Cup experience.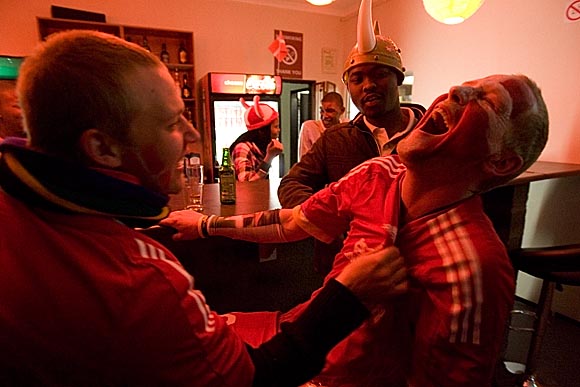 After all: win, lose or draw, its all about experiencing the magic of the World Cup.