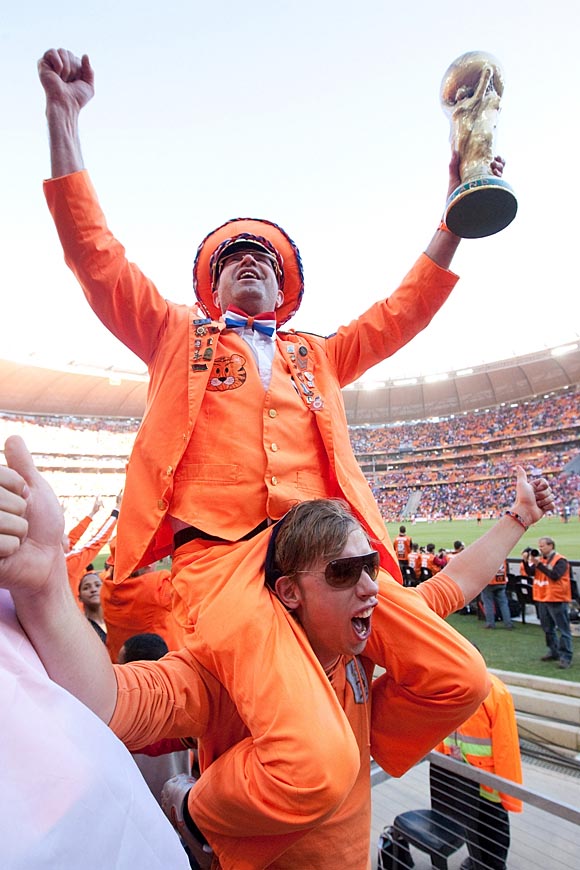 I got my only chance to check out the Holland fans on Monday at Soccer City in Jo'burg. They were playing Denmark.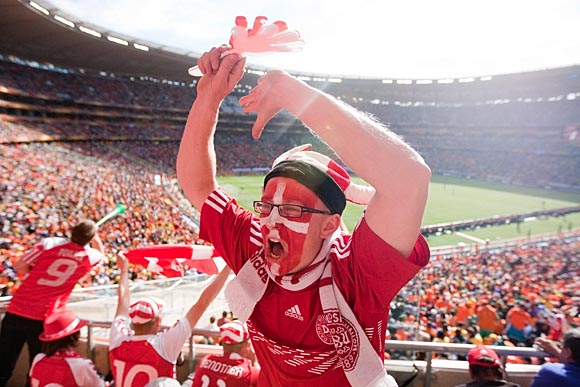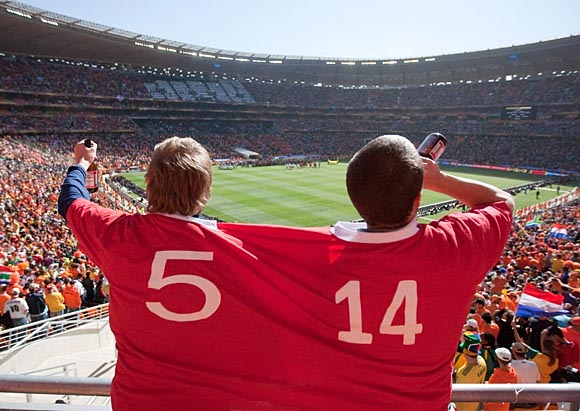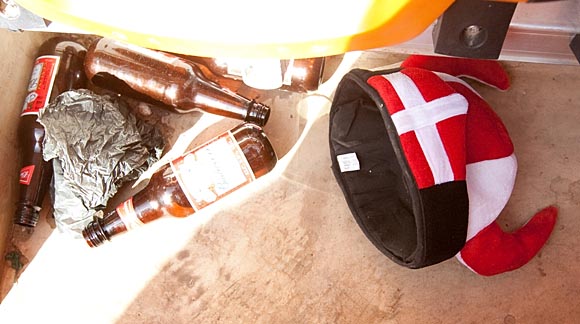 When I got there the Denmark fans were more rocking then the Netherland fans. The Holland fans were intently watching the action without much emotion or cheering in the first half. You could tell they expected to win, but were afraid for the worst.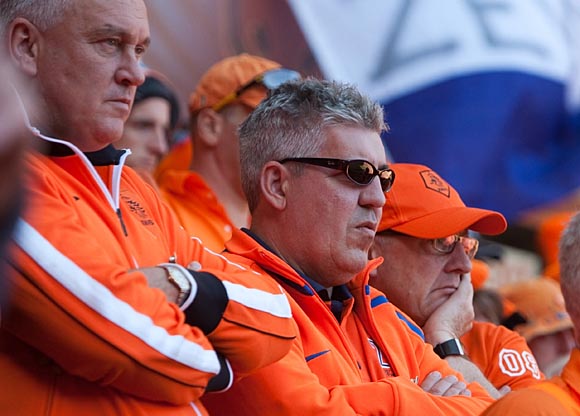 Their luck changed with the start of the second half.
Denmark scored an own goal to give Netherlands a 1-0 lead and the fans loosened up a bit and started cheering and having some fun.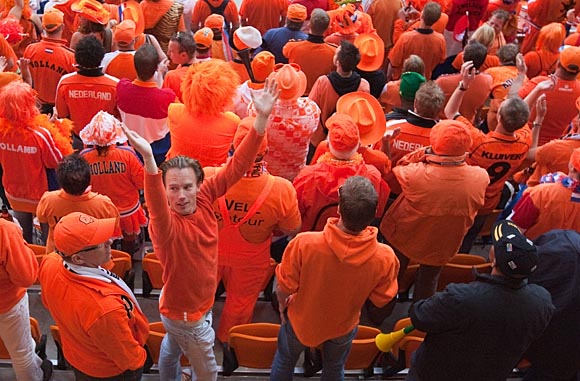 After the second goal the Dutch fans knew for certain they were going to win the match and it looked like the team could go far in this tournament.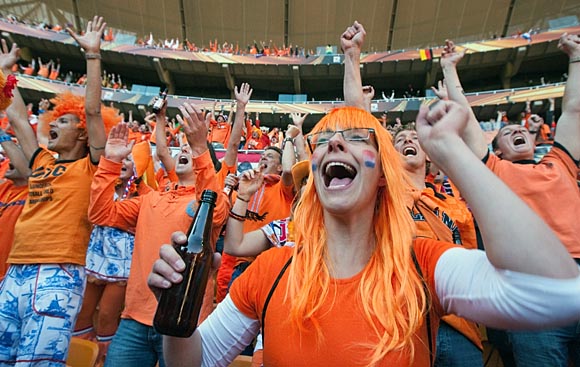 After the game there was a lot of hugging and excitement with the Holland fans. You could tell a lot of the fans traveled and all knew each other.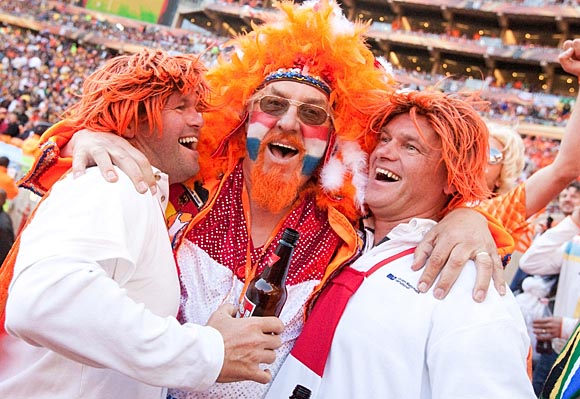 They were a lot of characters. There was the one guys dressed in an indian headdress...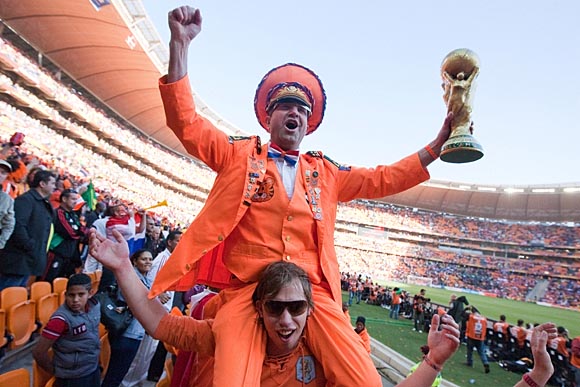 ...and then there was the other guy dressed in an all Orange suit with a military hat know as the Orange General.
After seeing the Dutch fans party and have fun a little bit I hope they do have a long run into the tournament so I can get more photographs of them. And the Denmark fans, I'll see you on Saturday.