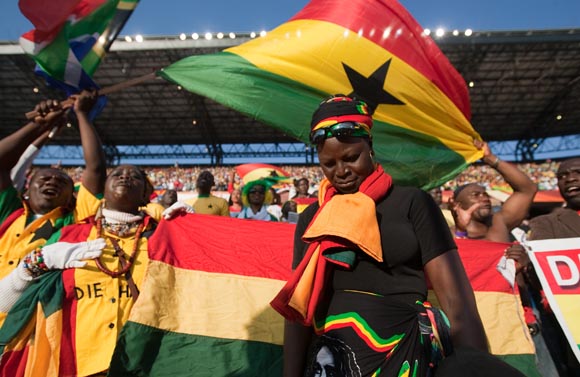 On Sunday I got to experience the Ghana fans at their game against Serbia in Pretoria.
They were great to photograph. Passionate and completely into the game from the start till the end. There were several drummers and brass bands in the Ghana section that were awesome to listen to and photograph.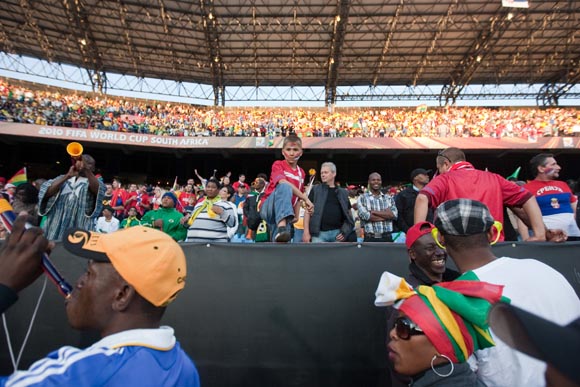 The Serbian supporters seemed just as passionate but they were nowhere as colorful as the Ghana fans.
There were some random fans at the match, including a few that held up Jesus banners during the match. I haven't seen those since I was in Korea.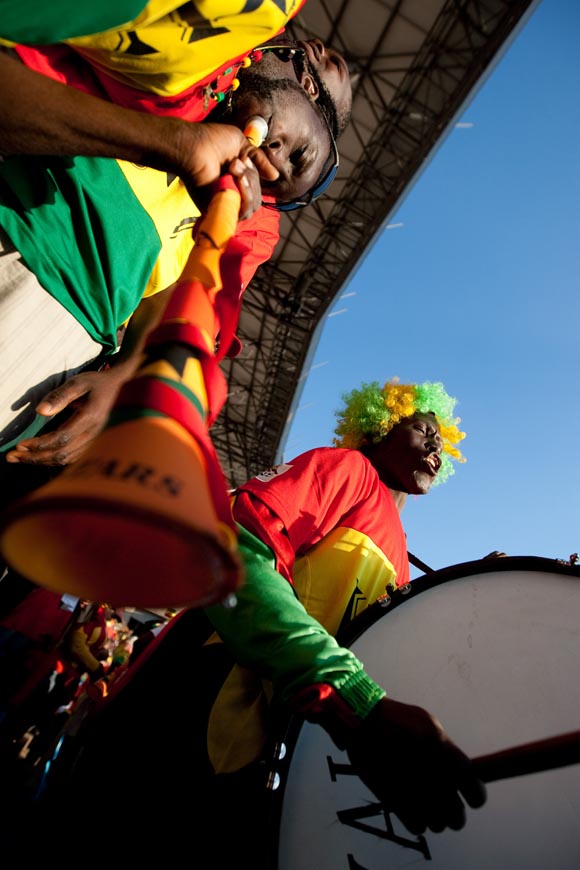 And a couple of them even blew their
vuvuzuelas
...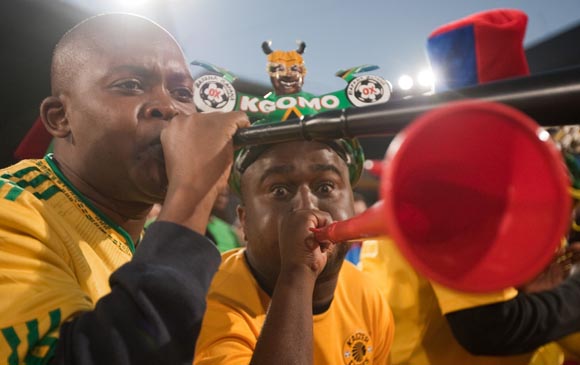 Along with a huge number of South African fans that were also at the match to support another African nation in the World Cup.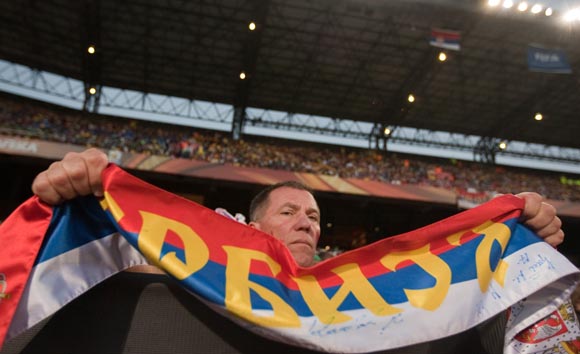 And the Serbian fans were more aware of my camera all the time.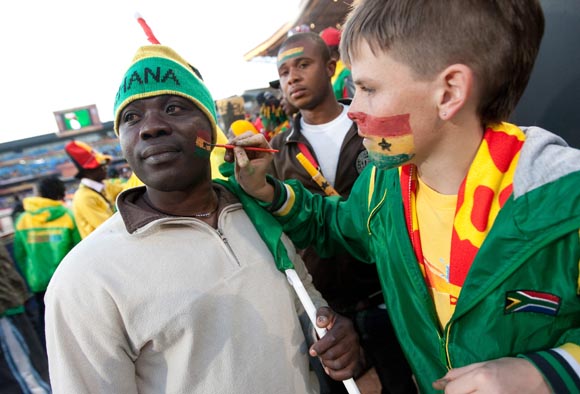 During the half time one South African fan made a little extra cash doing some face paintings.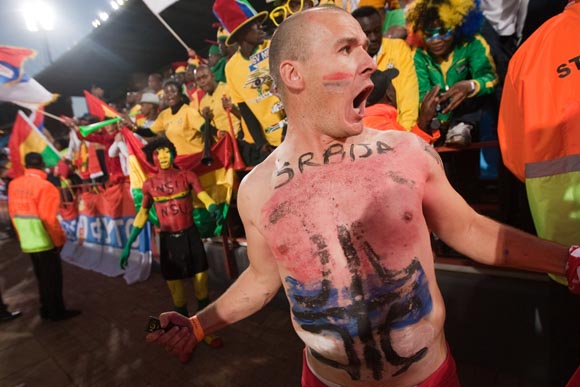 And even though the Serbia fans were louder in the second half...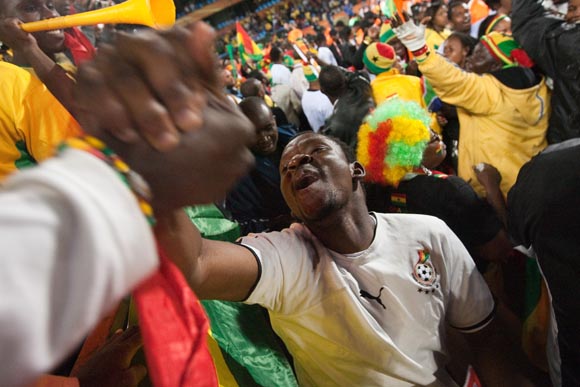 It was the Ghana fans that exploded into ecstasy when they scored on a late penalty kick to win the match.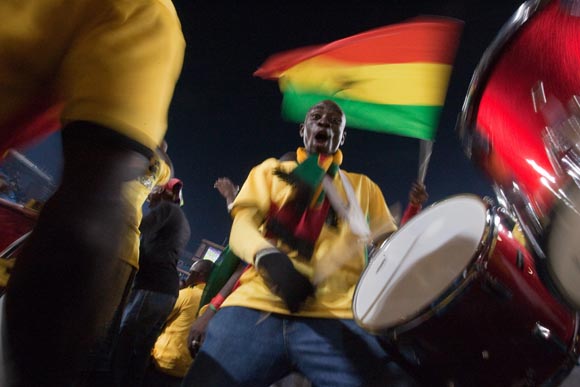 Needless to say the Ghana fans were ready to party all night and it looks like they might be ready to once again go deep in the World Cup. As a photographer I can only hope they do!