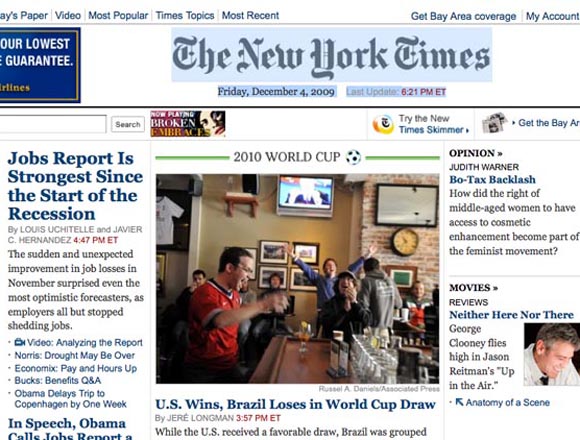 I always wanted to have my photograph appear on the cover of the NY Times (or its website) and I finally made it!
But not exactly as I thought I would. Its actually a photograph of me cheering the World Cup Draw (I'm the guy jumping out of his seat on the left) at Danny Coyles on Haight Street in SF which has a World Cup Draw party.
Well I must say I really do like the photograph and I am really looking forward to photographing the World Cup this upcoming June!