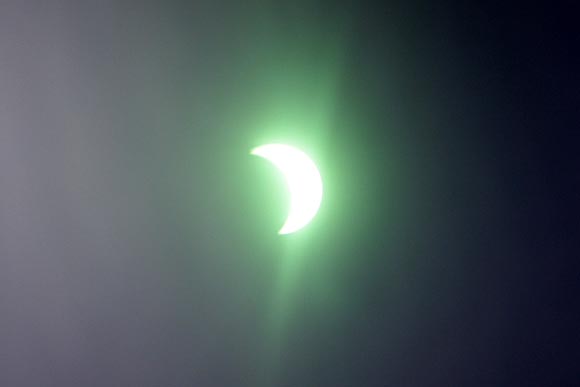 Today in Hong Kong there was a partial solar eclipse. At its peak around 9:26 am local time around 70 percent of the surface of the sun was blocked by the moon.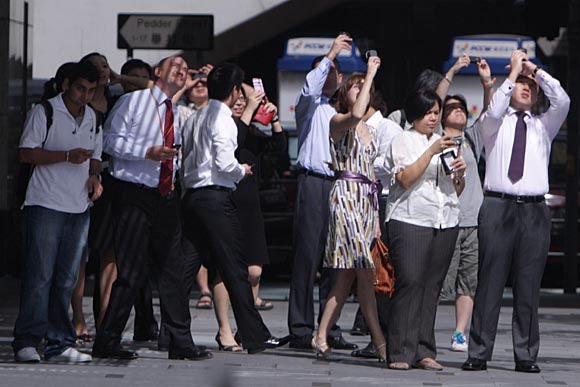 As you can imagine I wasn't the only one out there taking photographs...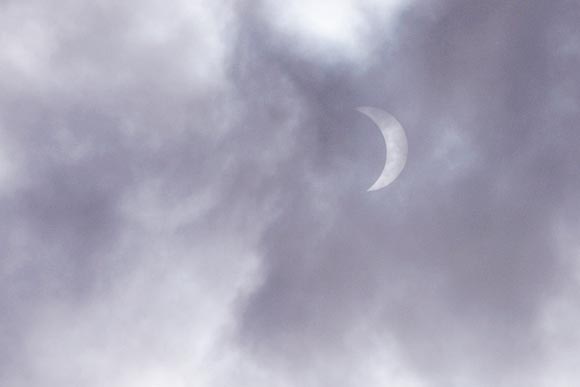 It was an interesting sight. I had never experienced it before and it was fascinating and difficult to photograph.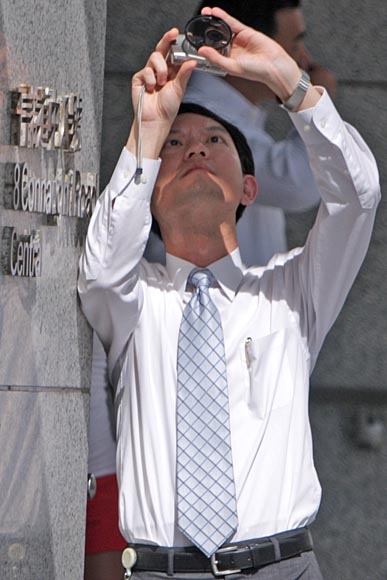 The best time to take photographs actually was when there was a bit of cloud cover... When it was clear skies it was difficult to see the eclipse...