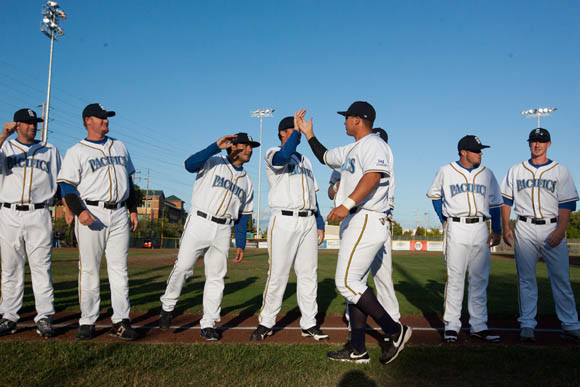 I was fortunate to be able to photograph for the
Marin IJ
the opening of a professional baseball team last night as the independent San Rafael Pacifics held their opening game at Albert Park in San Rafael against the Sonoma County Grapes on Monday night.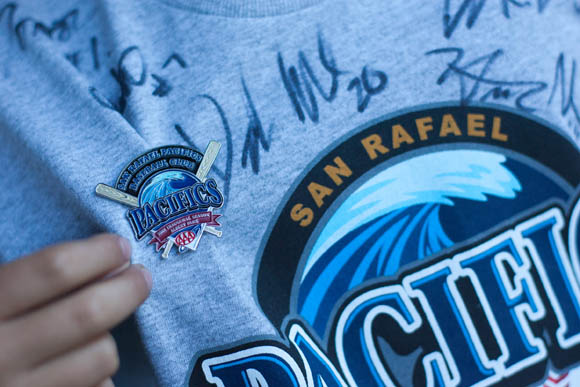 It was a really festive atmosphere with celebratory pins being handed out for those in attendance.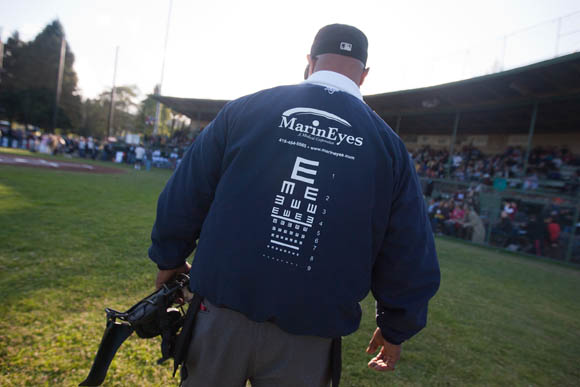 As a small team looking to make money in any way they can, any place that can be used for advertising was considered...even the back of the umpires jackets.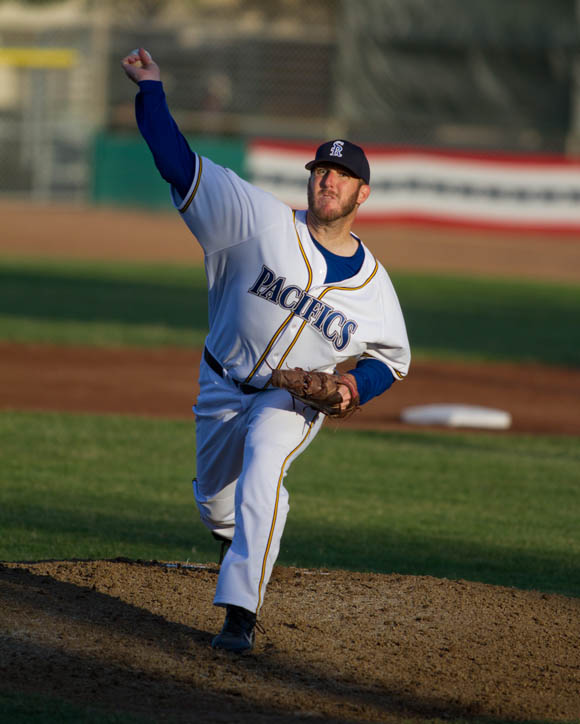 The first pitch ever in Pacifics history...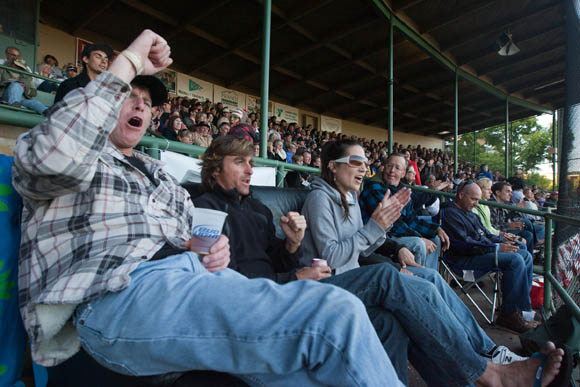 ...and a packed grandstands watching every pitch...

...bat boys scurrying after loose baseballs...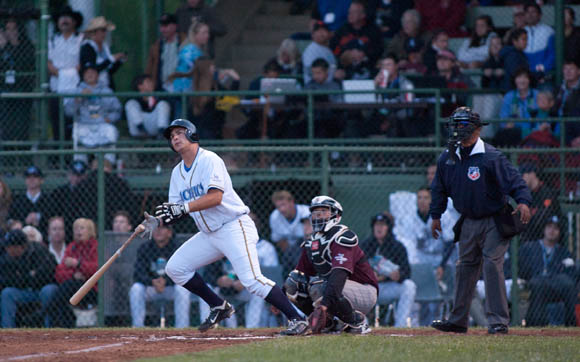 ...and a local boy who hit two home runs during the opening game, there were story lines everywhere.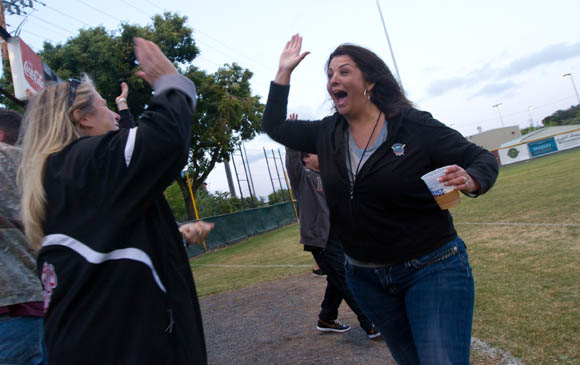 And with a small park you might even catch the mom of the local hero hi-fiving the other fans.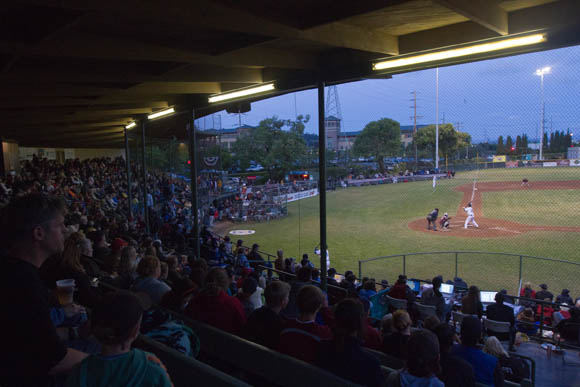 I really enjoyed photographing the opener for the Pacifcs and plan on coming back to catch a few more games as well this season as a photographer and a fan. Can't wait!