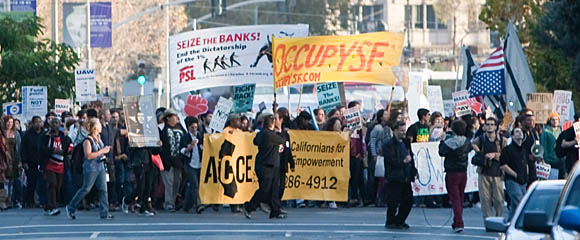 Sometimes you can't avoid the news...which is what happened to me this past Wednesday. I had finished an earlier shoot and was getting my tires changed near the State building in San Francisco when the Occupy SF protest walked right into me.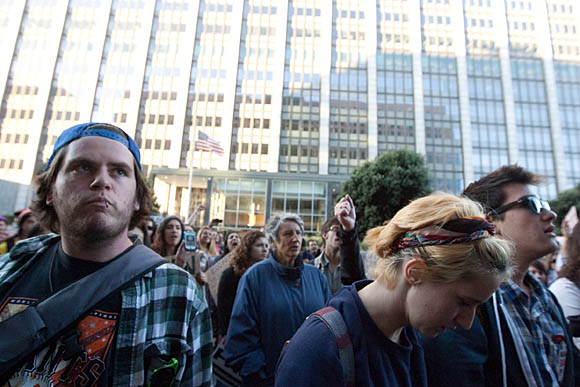 Luckily I had my cameras with me so I jumped right into the fray and took photographs...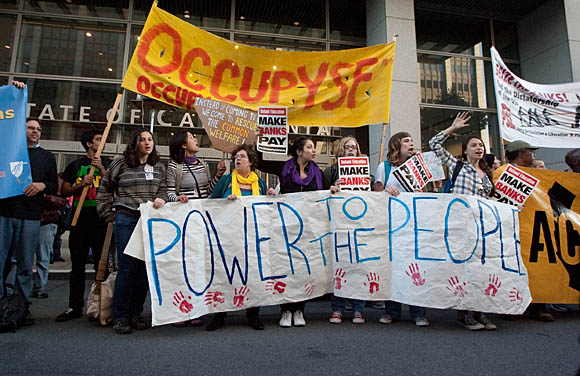 A lot of the protesters were
UC
students protesting more proposed cuts to the
UC
School Systems...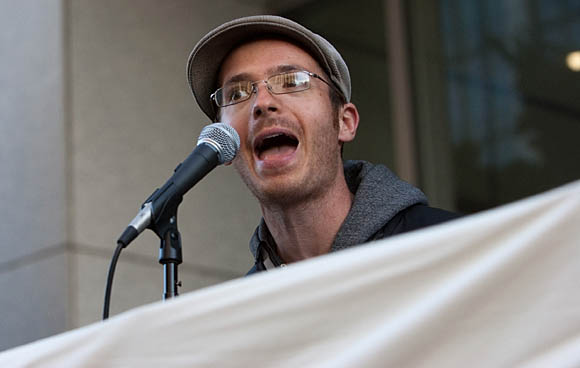 The speakers were angry...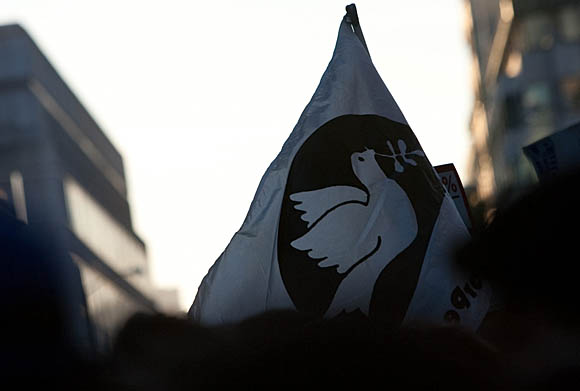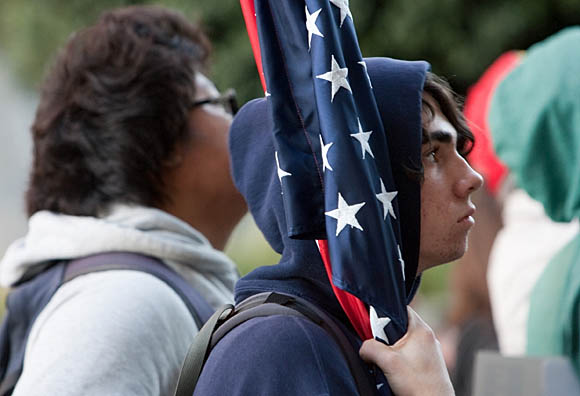 and wanted change...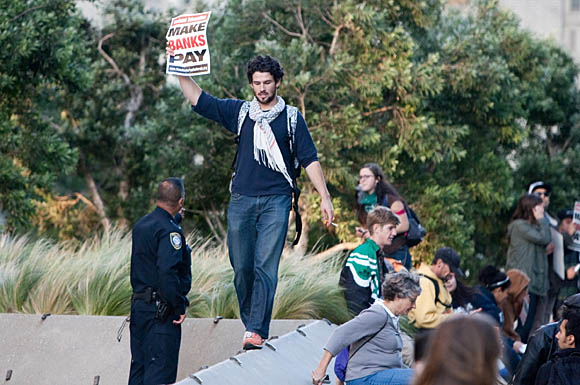 And I learned from there that some of the protesters had taken over a Bank of America downtown...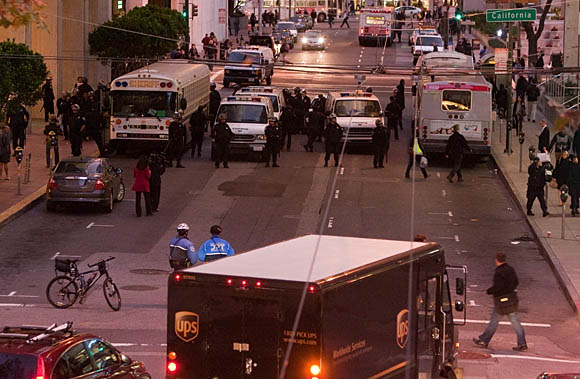 I actually thought I had finished up my shooting and was running one more errand dropping off some mail when I ran into the street blockage outside the B of A that had been "Occupied".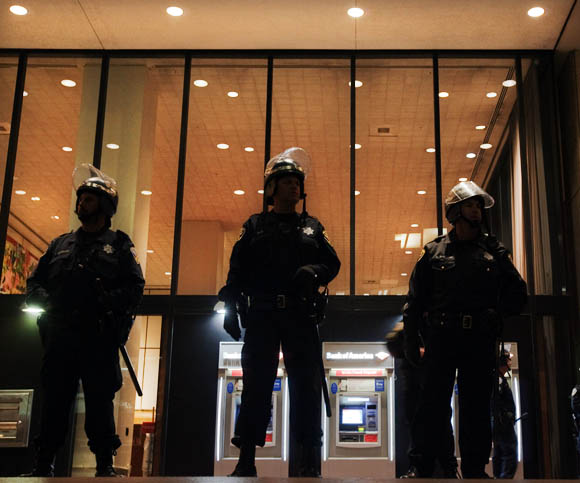 Police stood guard outside...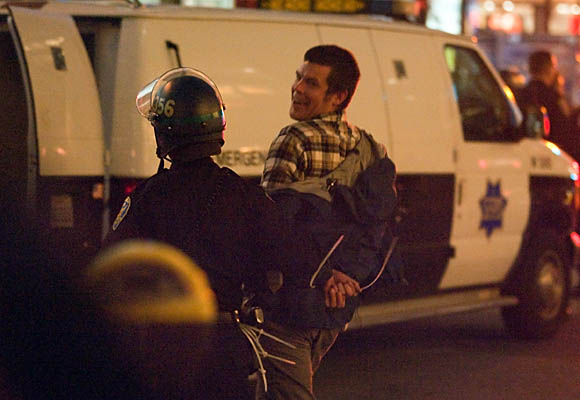 As they arrested the protesters one by one...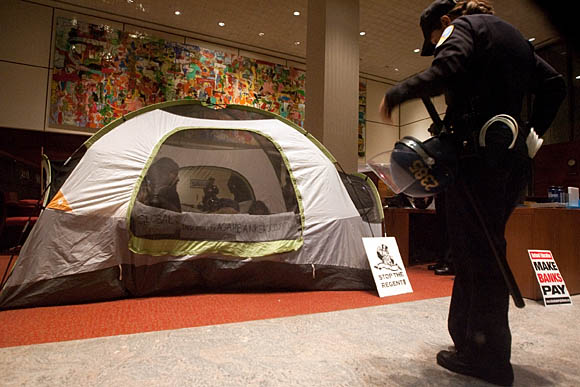 Inside they had pitched a tent, to symbolically "Occupy" the bank...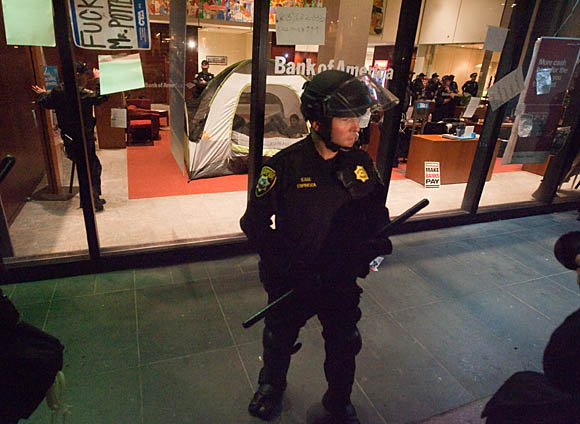 In the end the police pushed the viewers back from the glass windows...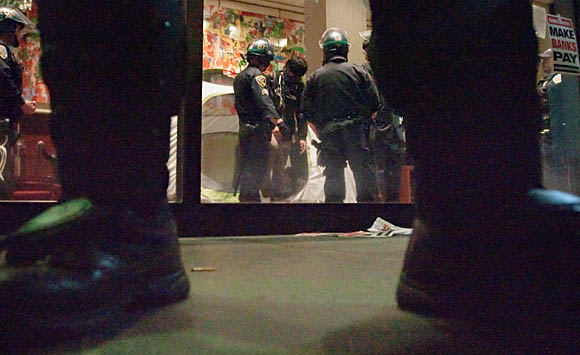 And arrested protesters in the tent..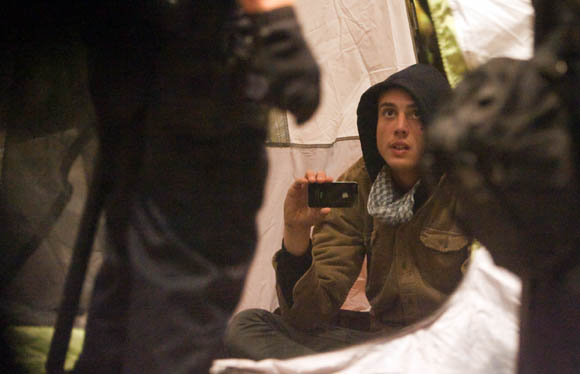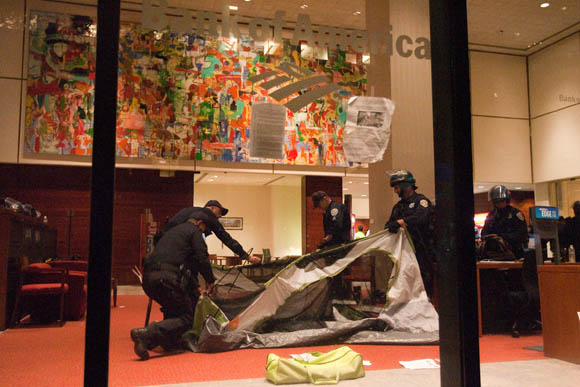 And too the tent down to end the Occupation. I wish I always had this luck running into news this way. Guess it just proves the point my old Photojournalism instructor would say. Always carry your camera with you. You never know what you are going to see.