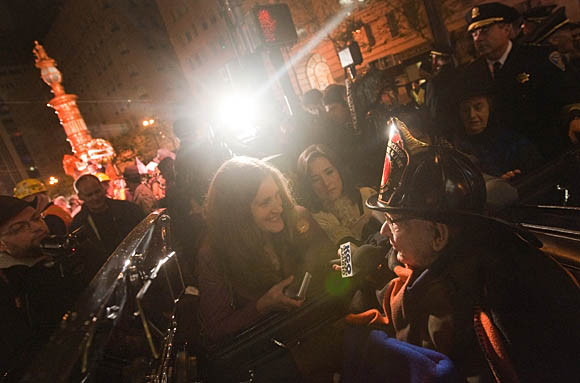 Bill DelMonte is one of the final survivors of the 1906 San Francisco Earthquake, and the sole survivor to attend the Commemoration at Lotta Fountain in San Francisco on Monday for the 105 anniversary of the quake that destroyed much of the city.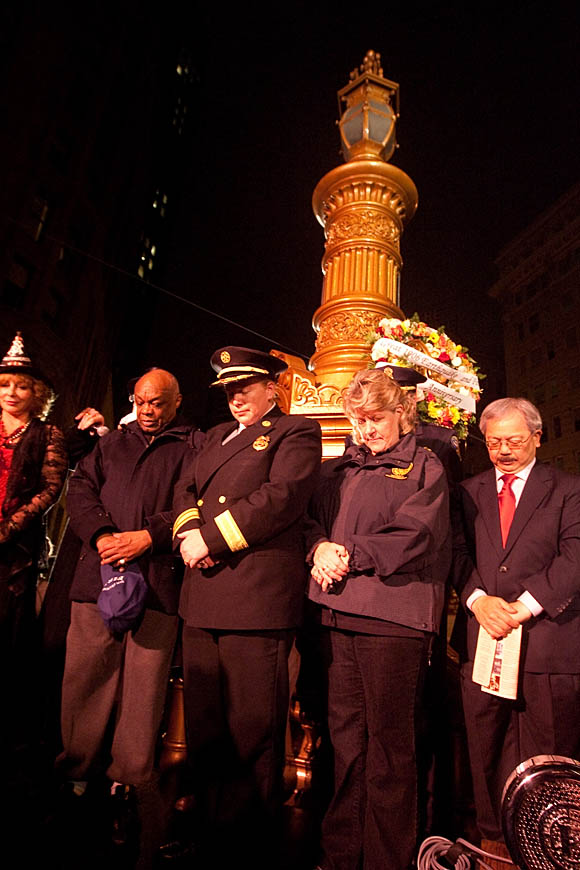 I was assigned by the Marin IJ to cover the event which involved a moment of silence to honor those who lost their lives during the quake and subsequent fire that devoured much of the city. The fountain was the meeting point of old San Francisco, and was the location to try and find loved one's in the days after the quake.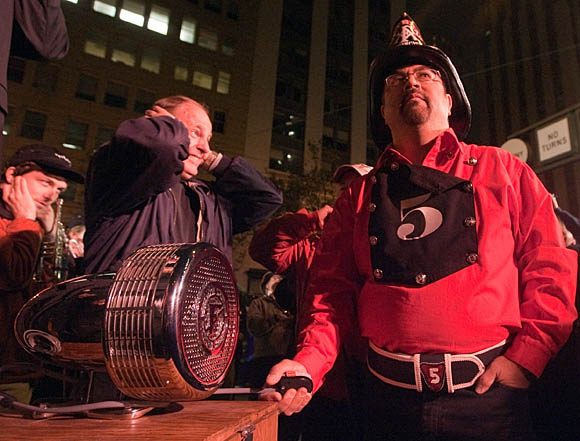 A fire siren was played at exactly 5:12 AM, the moment the quake struck San Francisco 105 years ago.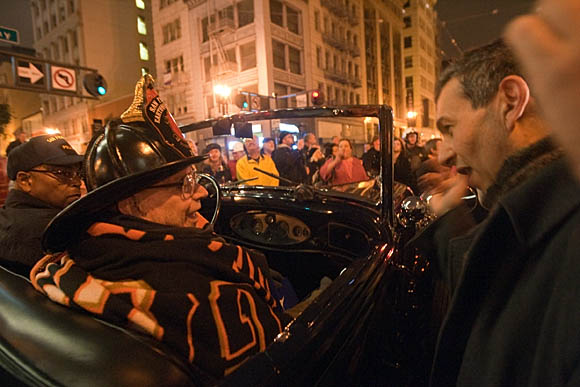 Del Monte was only a 3-month old baby when the quake struck, and doesn't remember the event. Everyone wanted a moment with him to talk, thank him for coming, and ask him for advice how he has lived all these years
(his answer: I don't know.)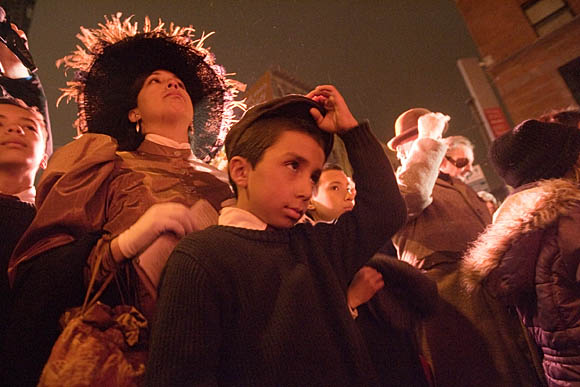 But as a crowd of a few hundred (some gathered in period costume) gathered to past respect to one of the largest tragedies in the history of the city the question lingering in every one's mind was would this be the last year a survivor of the quake would attend the ceremony.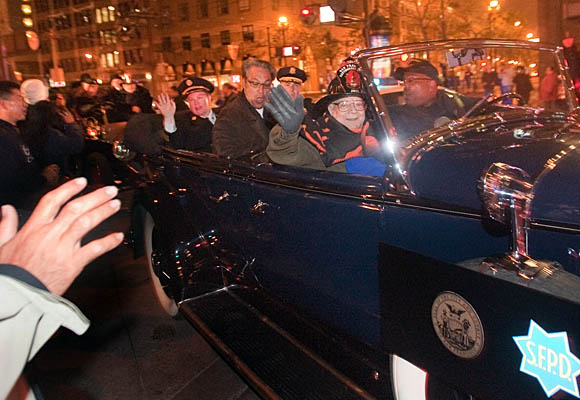 I know DelMonte told the
Marin IJ
he won't be back next year. I hope he does make it back.
You can view more of my photographs and read about the event on the
Marin IJ website
.