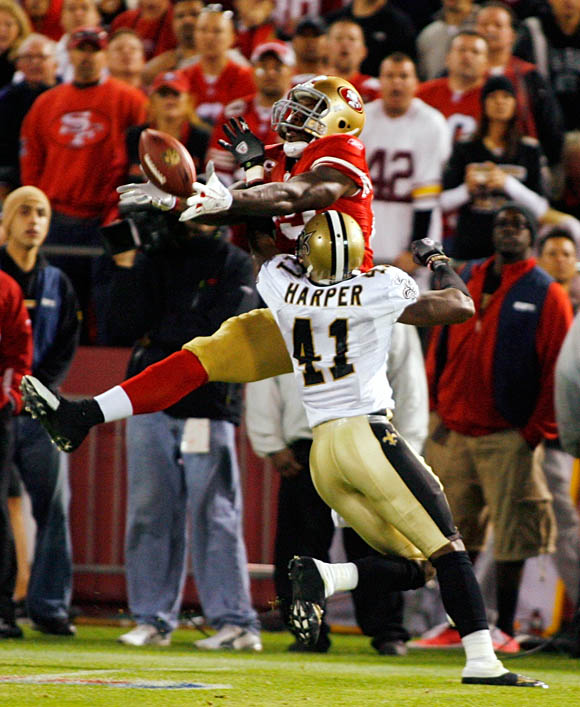 After photographing the World Cup lots of people ask me if I take photos of other professional sports. I have shot baseball before but I usually only shoot soccer, or football as it is know all around the world. Well that is, of course, except in America where football is, well, football (or Gridiron for you other folks everywhere else).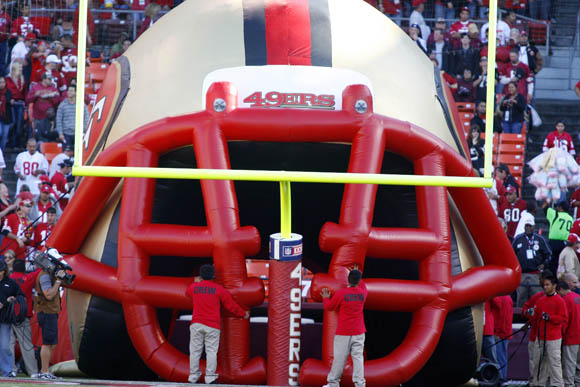 So I got my chance to photograph my first NFL Gridiron game as the San Francisco 49
ers
played the defending Super Bowl champions New Orleans Saints.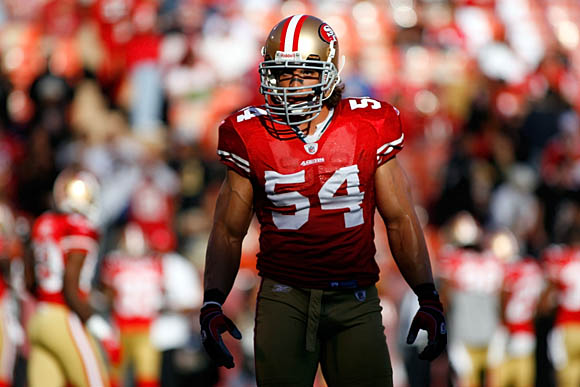 I was on assignment for the Marin
IJ
which was doing a
feature on Travis

LaBoy
, the Marin Catholic standout who just got signed by the 49
ers
a few weeks ago.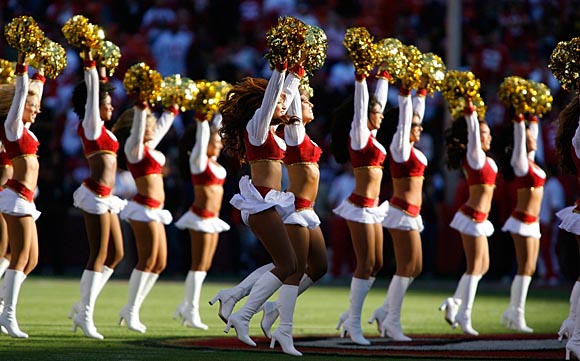 In between shooting
LaBoy
I was able to grab some other shots. Of course there cannot be Gridiron without the cheerleaders...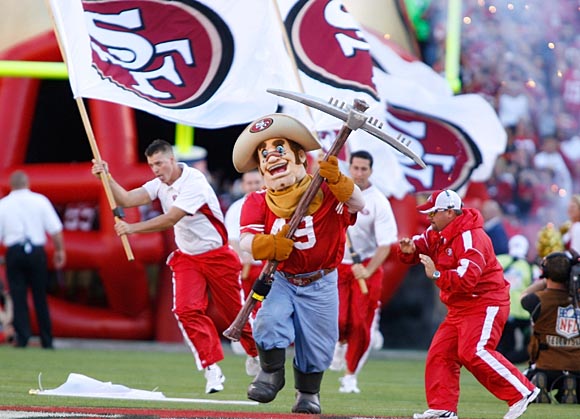 ... and there was a ton of fireworks before the start of the match, er, game.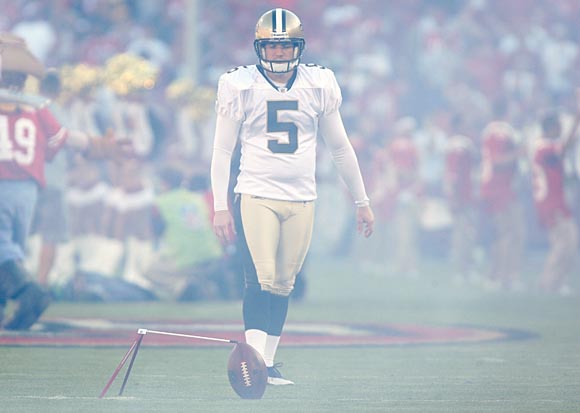 The Saints kicker had to work on his practice through the smoke of the fireworks.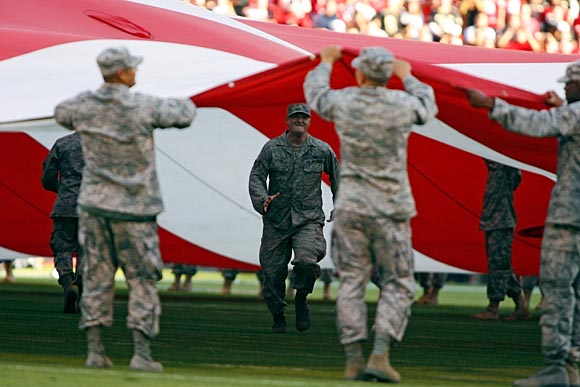 And a bunch of Air Force soldiers brought out a huge American flag and held it during the national anthem. It was funny because the whole time they have soldiers running around below the flag to make sure it did not touch the ground and so it looked like it was "waving."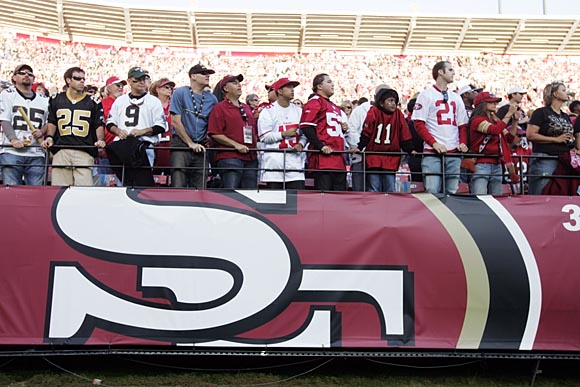 And with the crowd waiting, the game started.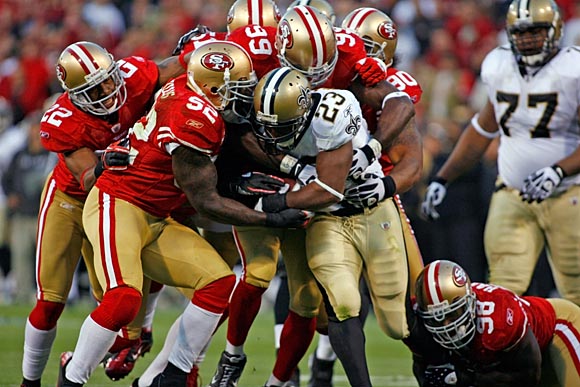 The first half started out with the Saints looking like they were going to run away with it, but the 49
ers
defense tightened up.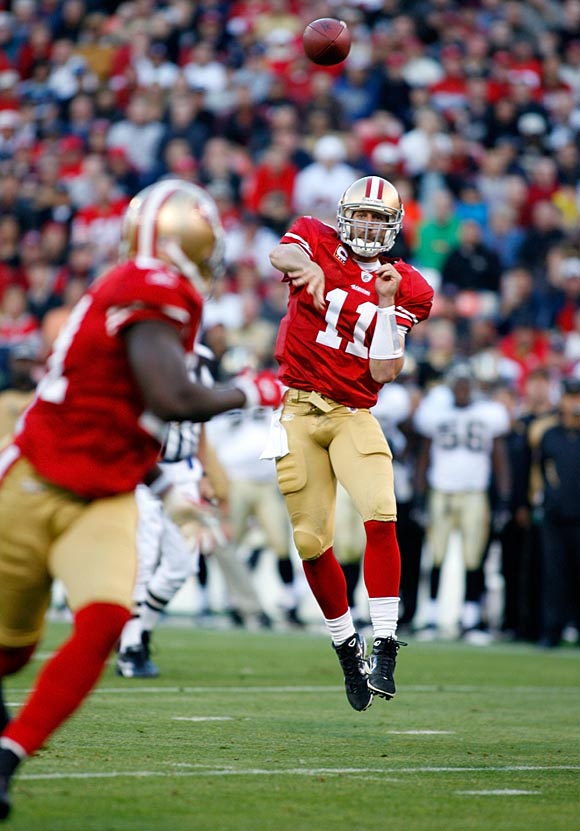 Alex Smith threw to Frank Gore for a touchdown.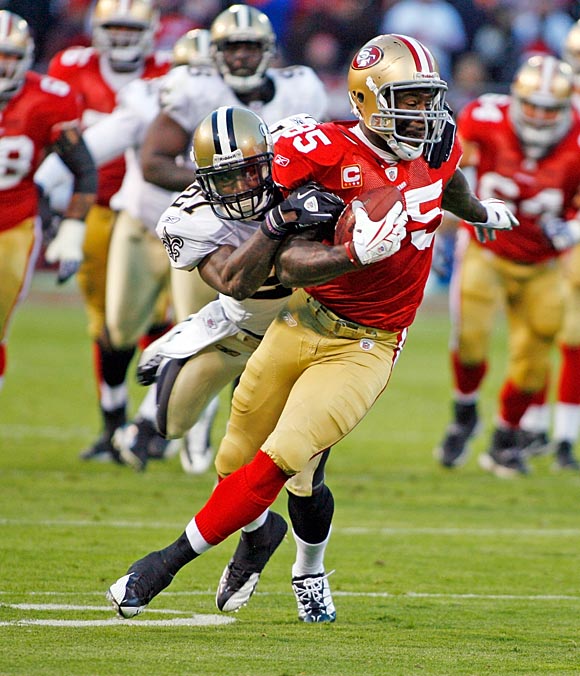 At the half it was a close game, 9-7.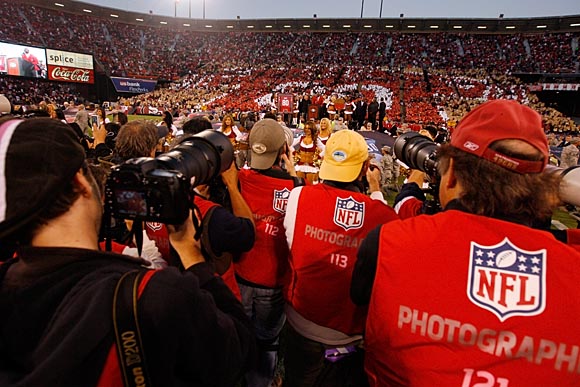 During half-time the 49
ers
honored Jerry Rice and retired his jersey. The photographers were herded into a pen to take photos of the presentation.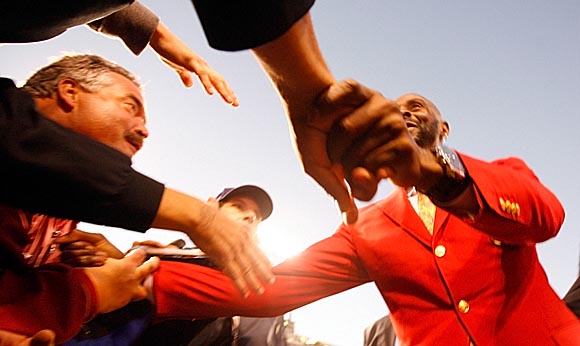 And on his way out Jerry Rice got to shake hands with some fans.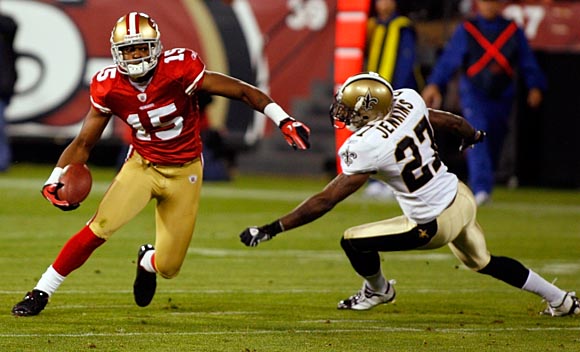 In the second half the 49
ers
took the lead during a drive that had a big reception from Michael
Crabtree
.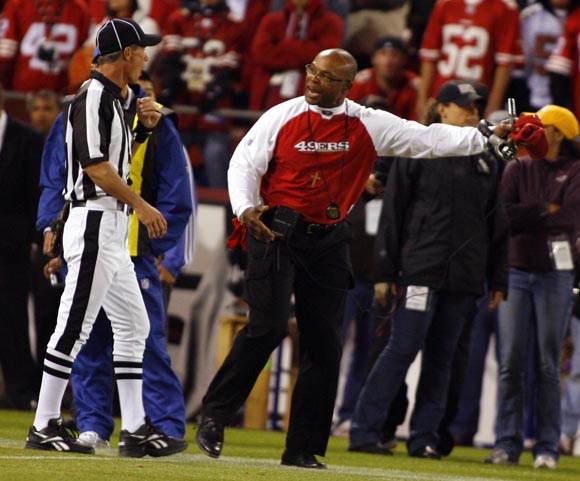 And the 49
ers
coach Mike
Singletary
was barking at the refs all half.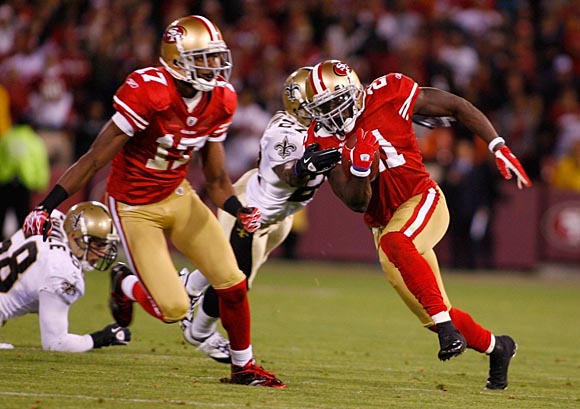 And at the end the 49
ers
drove down the field late to score.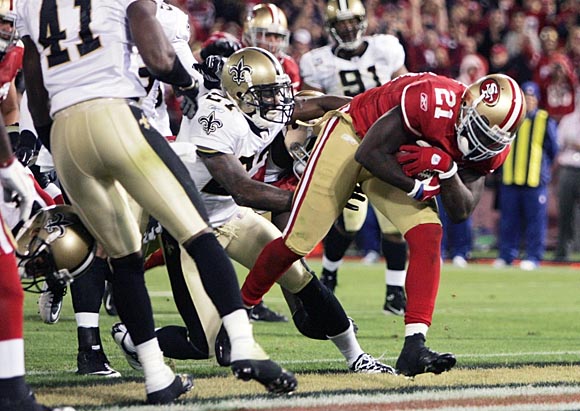 With Gore scoring the touchdown.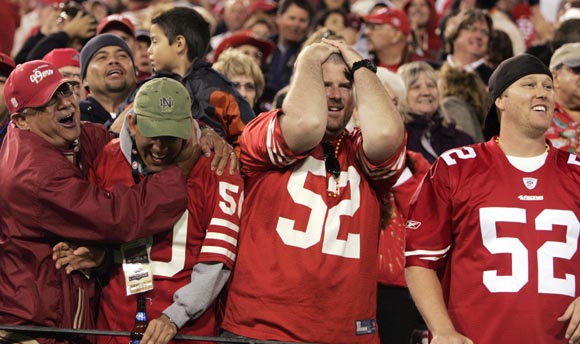 But with the score tied, the 49
ers
game up some easy yards, much to the dismay of the faithful fans at Candlestick Park. The Saints kicked a field goal in the dying seconds to win the game.
So all in all it was a fun experience photographing my first NFL Gridiron, er I mean, football game. Soccer is still my first love but it was a great time and I hope to shoot another NFL game soon!