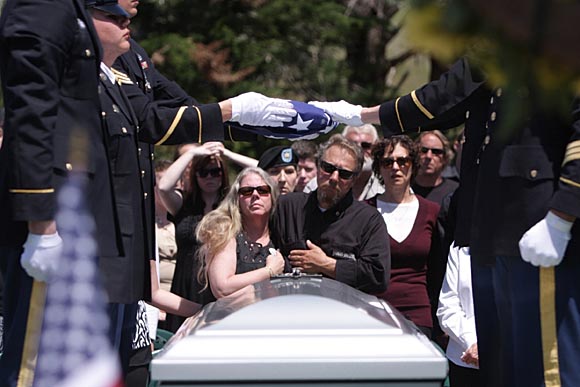 As Susan and Bob Velloza, parents of Jake Velloza, look on, the military funeral flag that was draped over their son's coffin is folded by the California state honor guard during funeral services at Olema Cemetary.
Its always tough to photograph a funeral. All I can hope is the be able to respectfully capture the day and show the emotion of the event.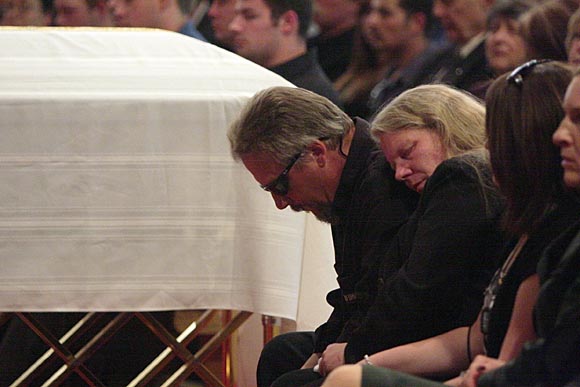 In this case I photographed a memorial and funeral service for Jake Velloza, the Inverness, Calif. resident and U.S. Army specialist who was killed in Iraq on May 2 drew an overflowing crowd wanting to pay their respects at Olema Sacred Heart Church in Olema, Calif. on Saturday, May 16, 2009.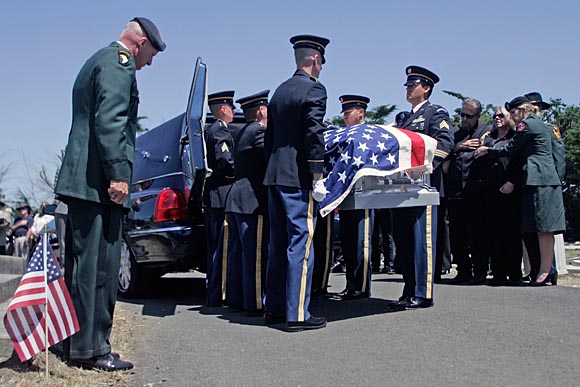 After a procession led by the Patriot Guard, a group of motorcycle riders and military veterans, Velloza was buried at the Olema Cemetary. The services included a religious Mass and military funeral that featured an honor guard from the U.S. Army firing a 3-volley salute and played taps.